Find the Sync Icon on the lower right hand of your computer (The system tray). If you cannot find it there move on to step 2 to reopen it.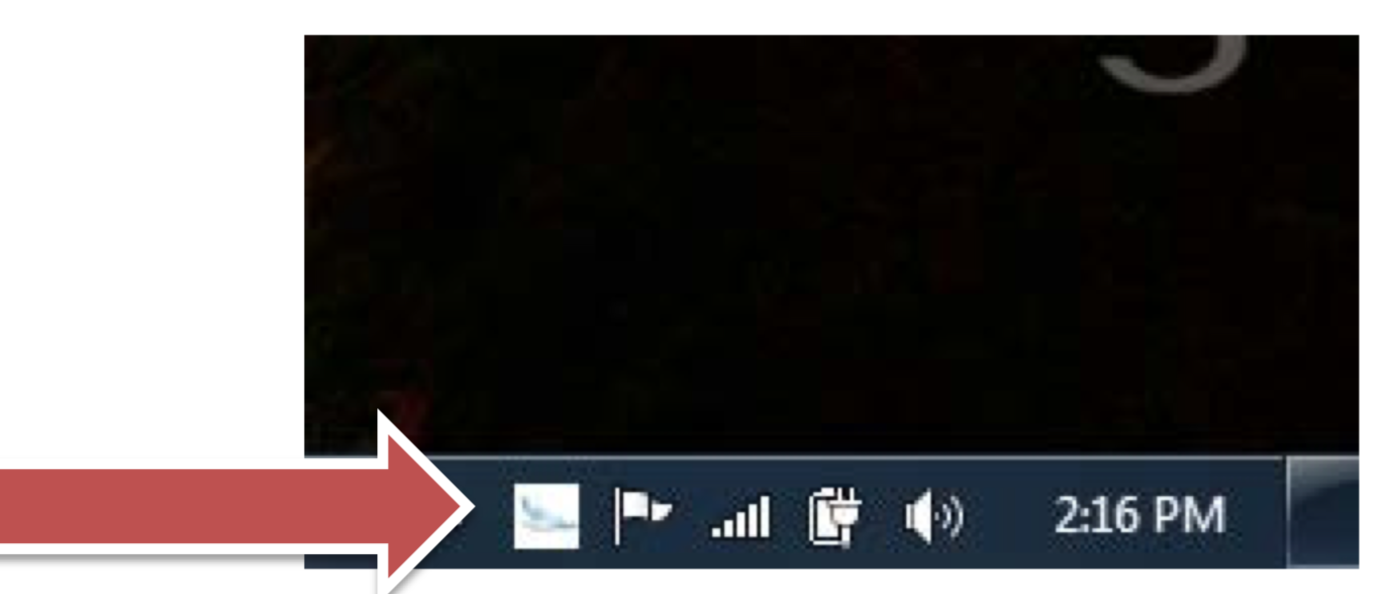 If the Sync client was not found in the tray; find the shortcut on the desktop called Offline Sync Client and click on it.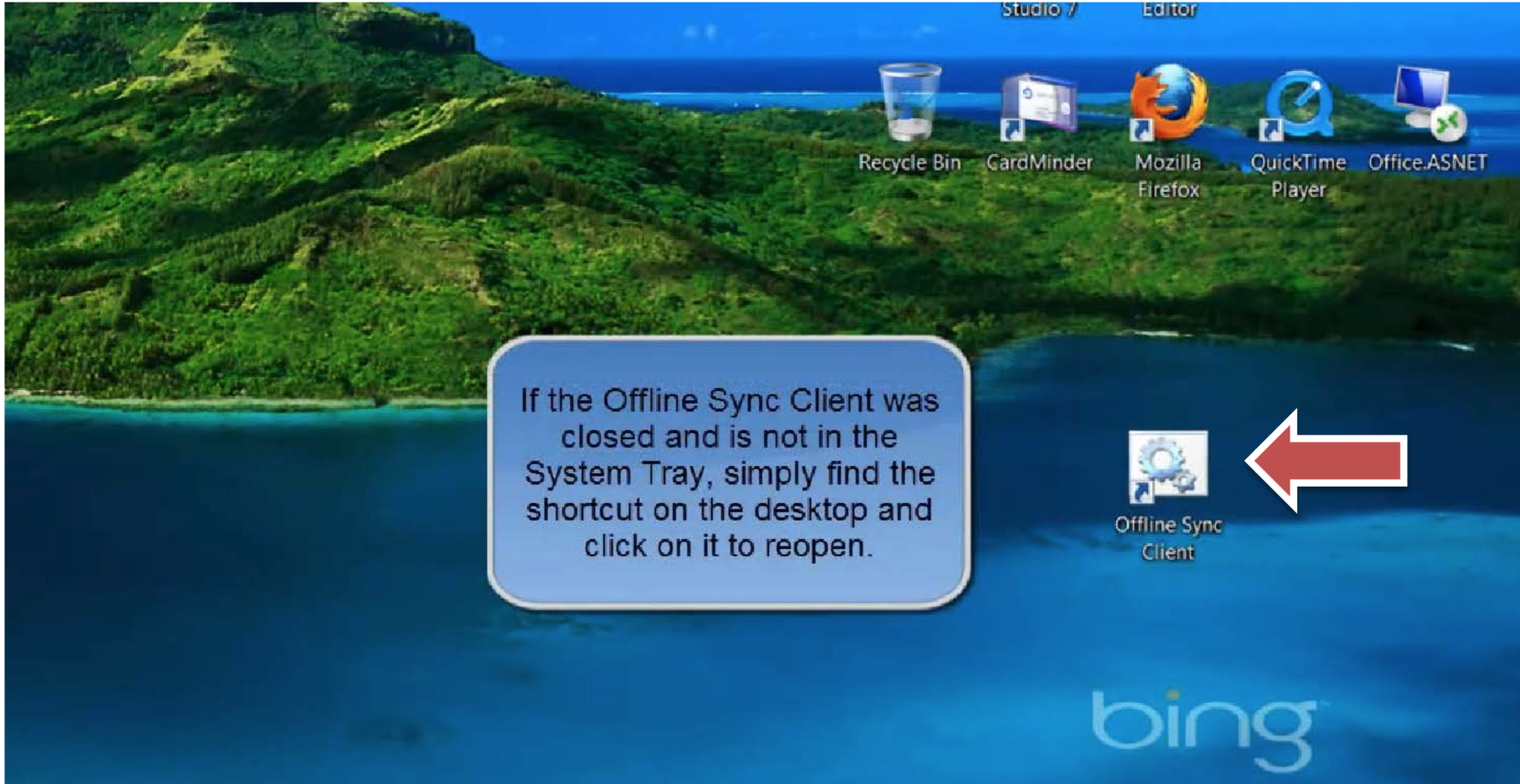 Click on Run to open the Sync Client.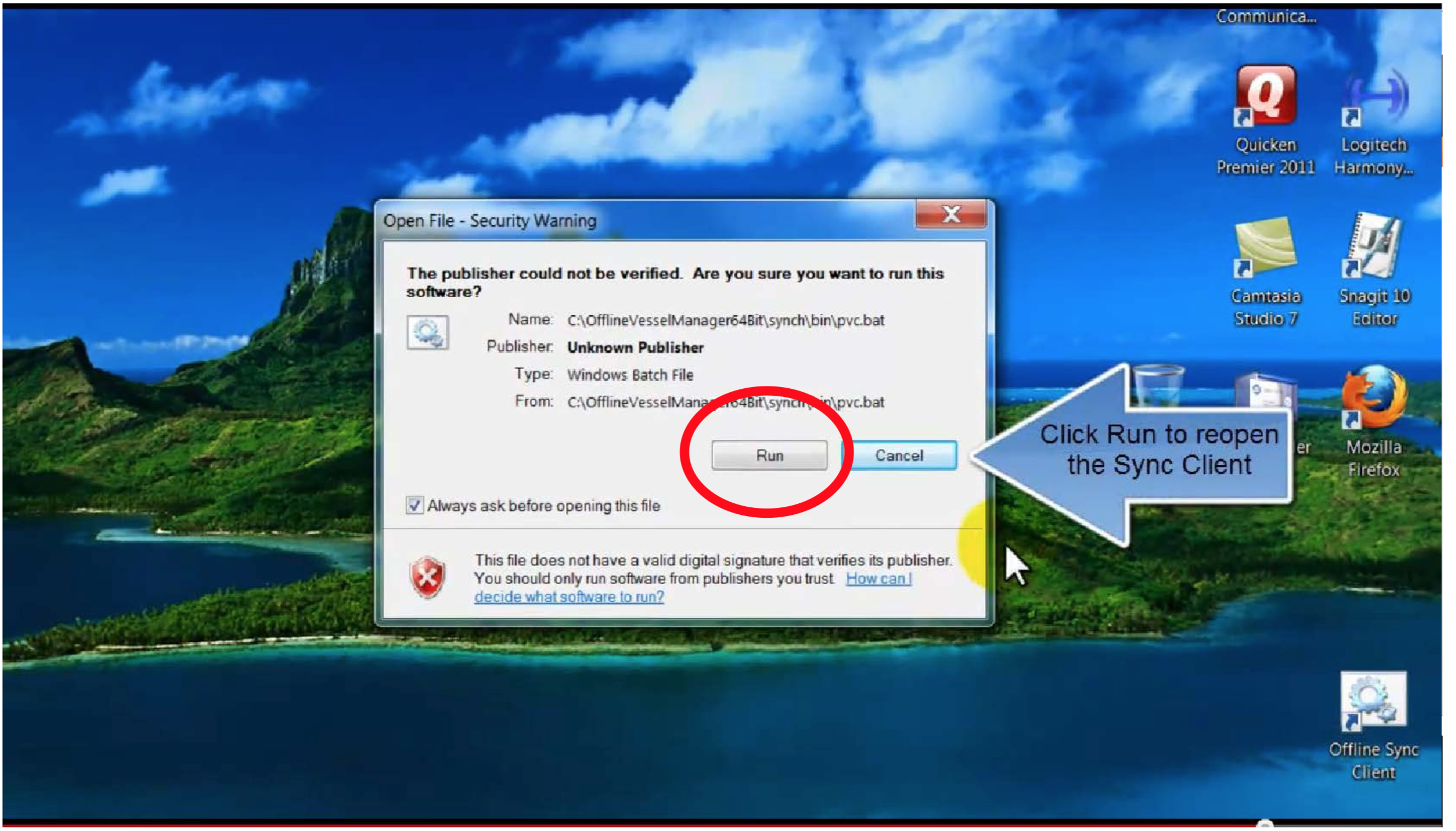 Once the ManageMyVessel.com Offline Synchronization Client window is open click on Sync. Sync time will depend on how much data is being transferred from the server to the cloud and vice versa.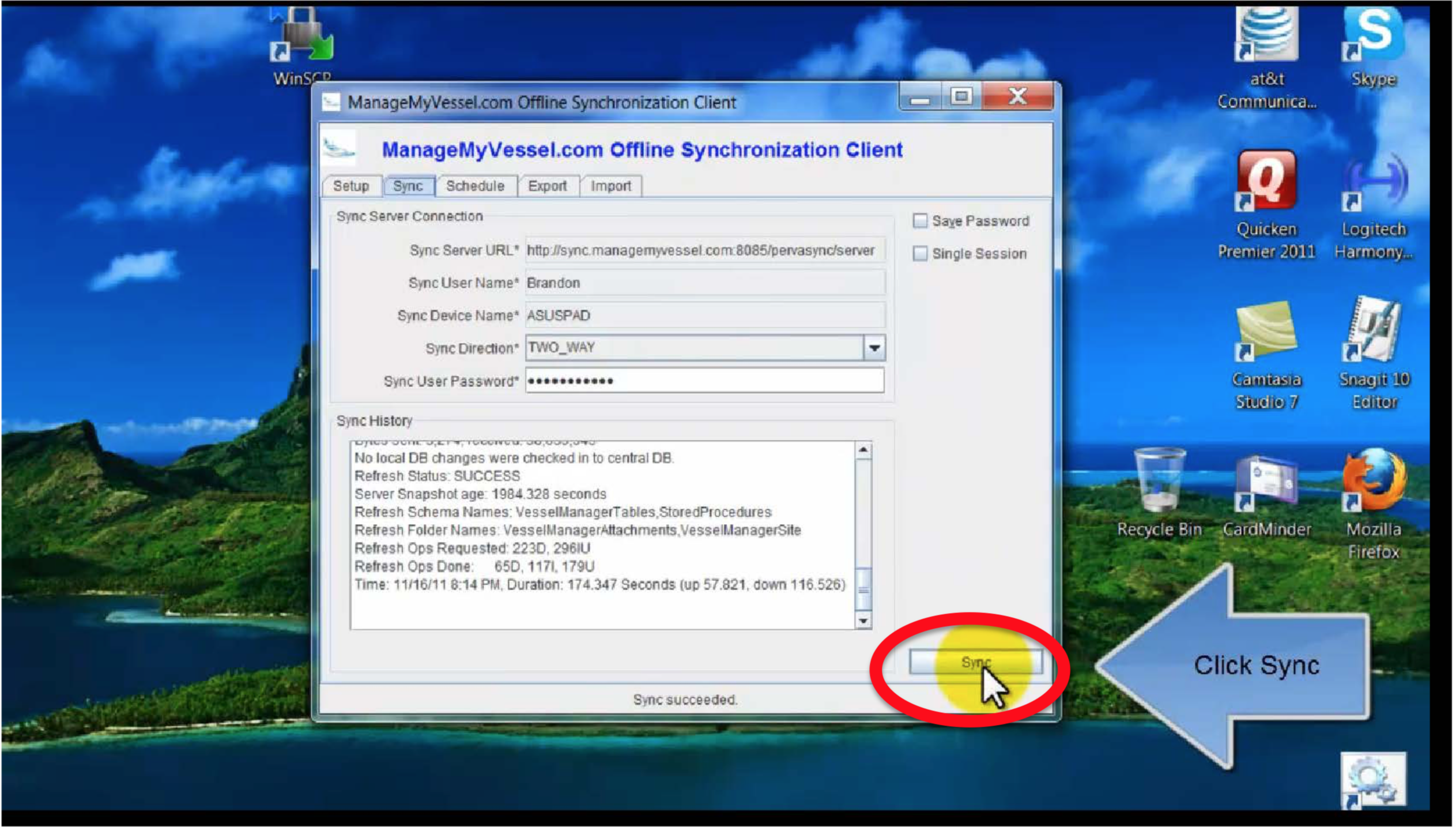 A Sync Succeeded message means you sync was successful. If a sync error appears, contact ManageMyVessel support at support@managemyvessel.com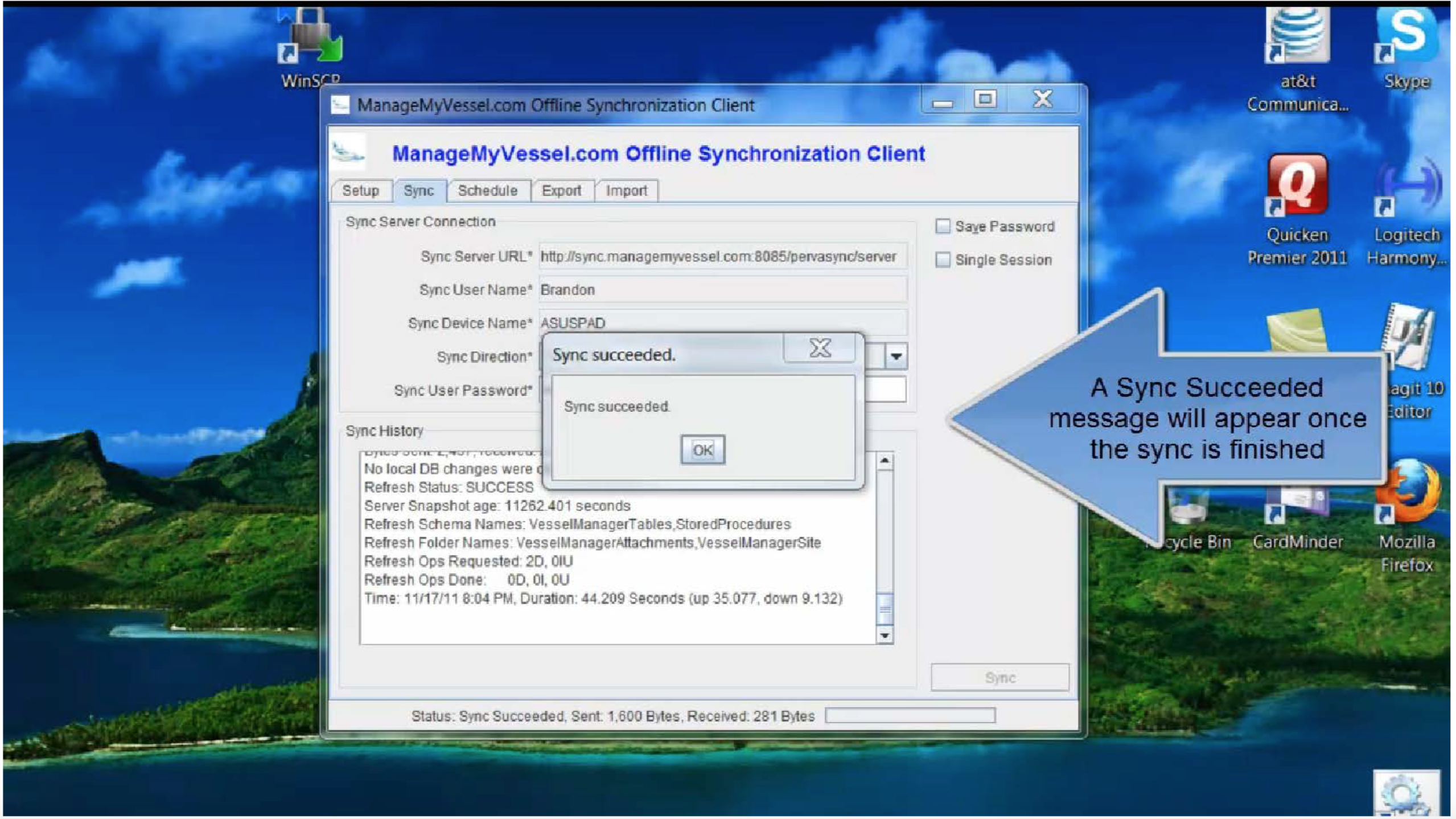 Once Sync is finished you may close out the window. We do recommend running the offline Sync Client in the System Tray.