Crew create templates of typical hours work and use those template to fill out their Hours of Rest forms.
To access your hours of rest, click on your name found at the right topmost corner of the page and click on "My Hours of Rest"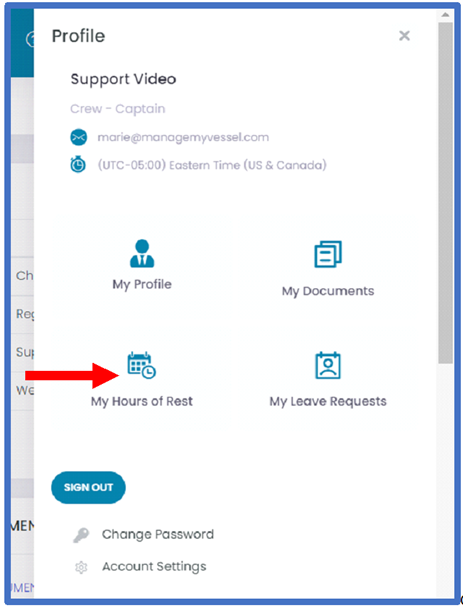 Before filling out the forms, first create the template. Click on "Manage Templates" at the top right corner of the page. Create a template based on your typical hours of work. You may have multiple templates to fill out your hours of rest form.
Click on "Add New Template" at the uppermost right corner of your page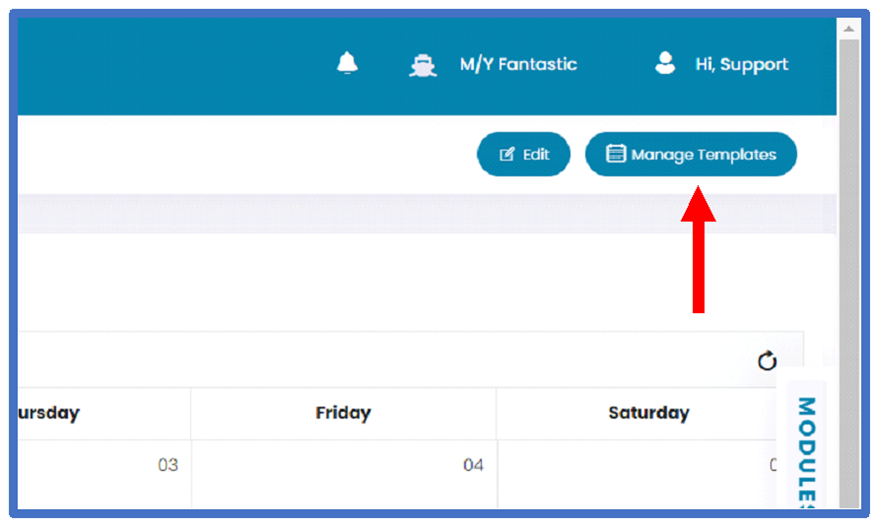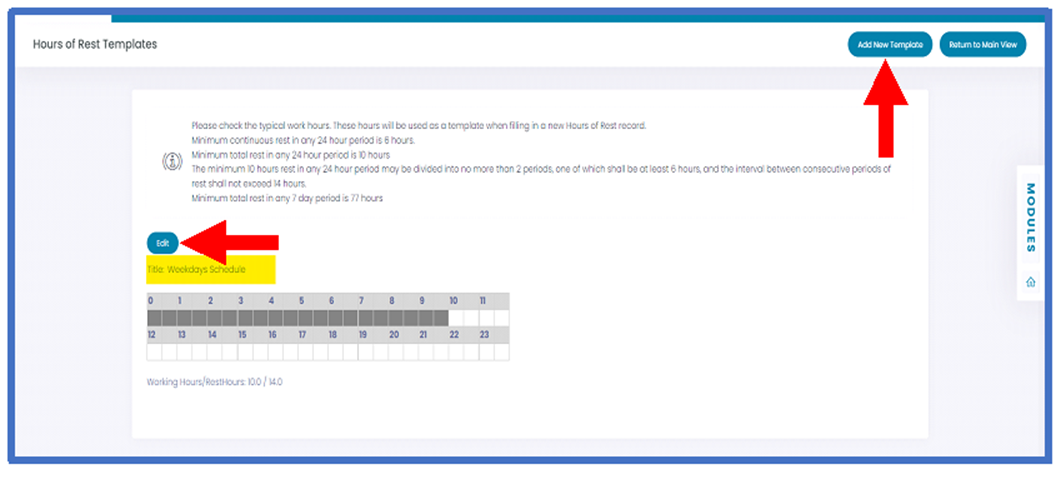 Enter a title for your template and select your typical working hours for that template time. Note that the hours are listed in military time so fill up the template accordingly.
The gray areas show your working hours while the white areas are your hours of rest. Click "Submit" when finished. Upon finishing your templates, click on "Return to Main View"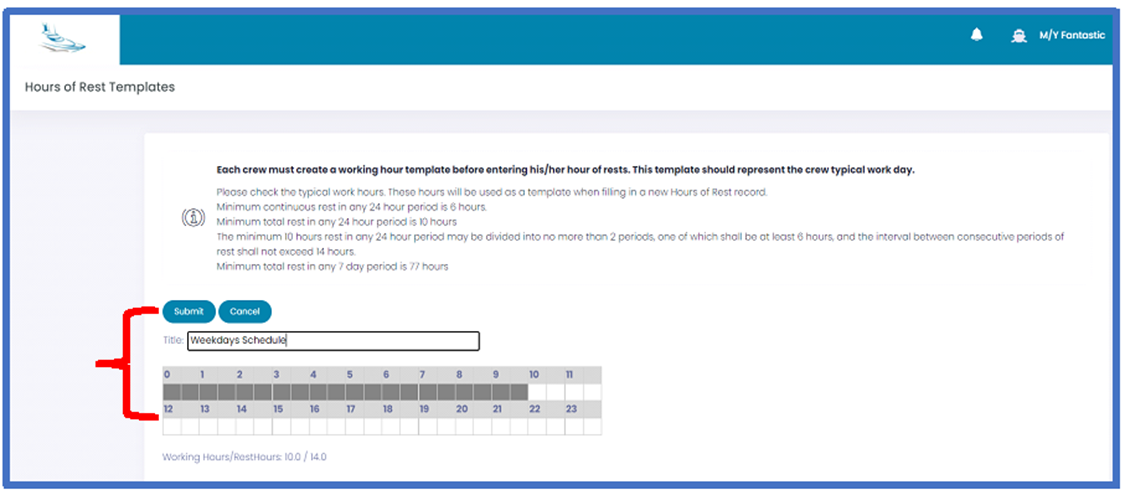 Enter the correct month at the upper left side corner of the page. Click on any day of the calendar to start filling out your form.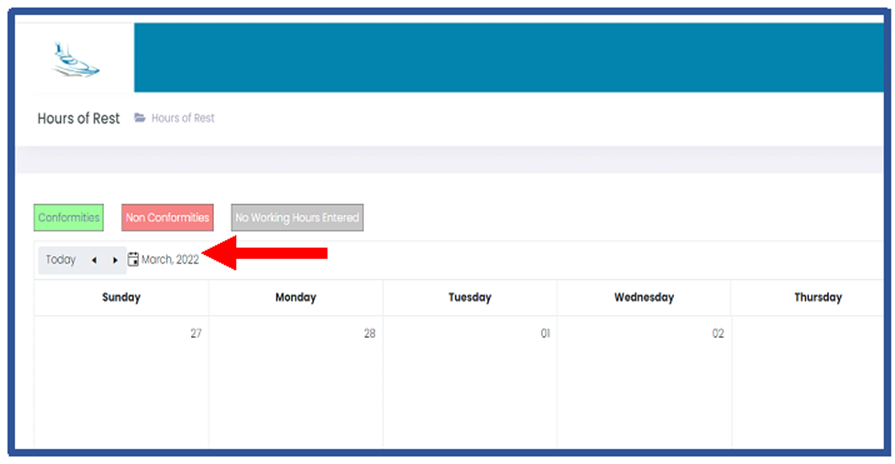 To use your template, click on "Copy Working Hours from Template". Select a template and click "Submit". Continue with the rest of the days and fill out the form using your template.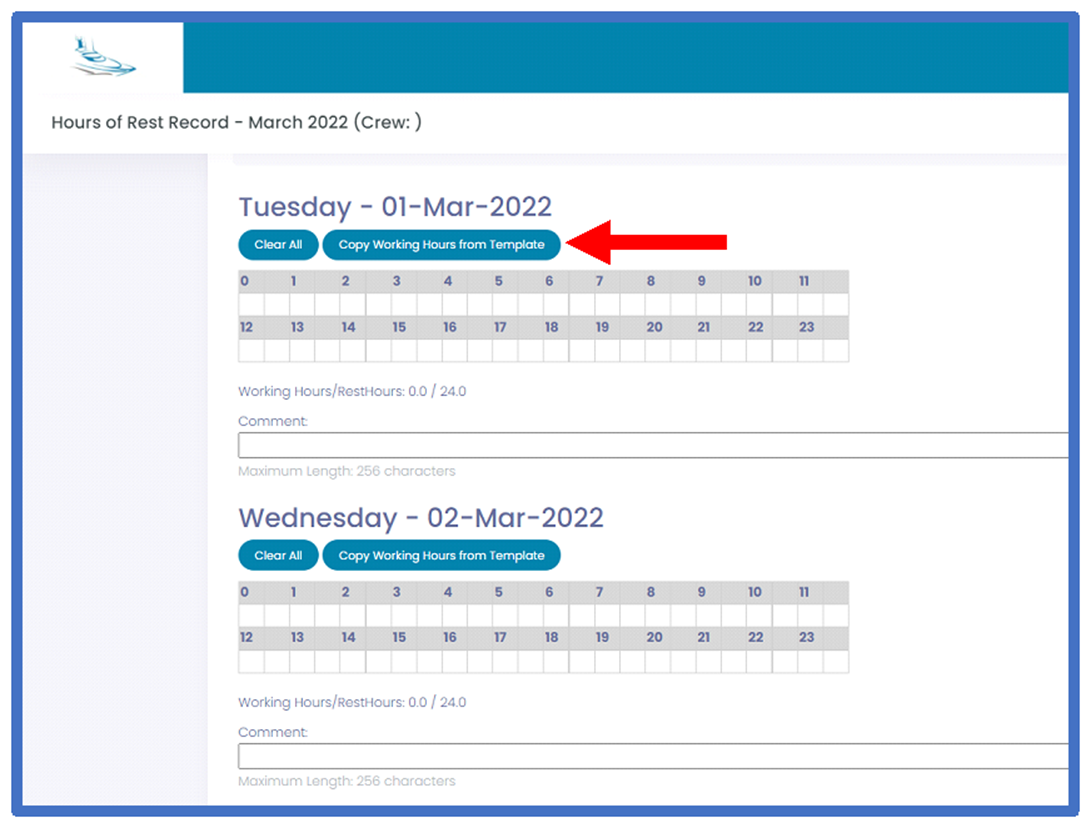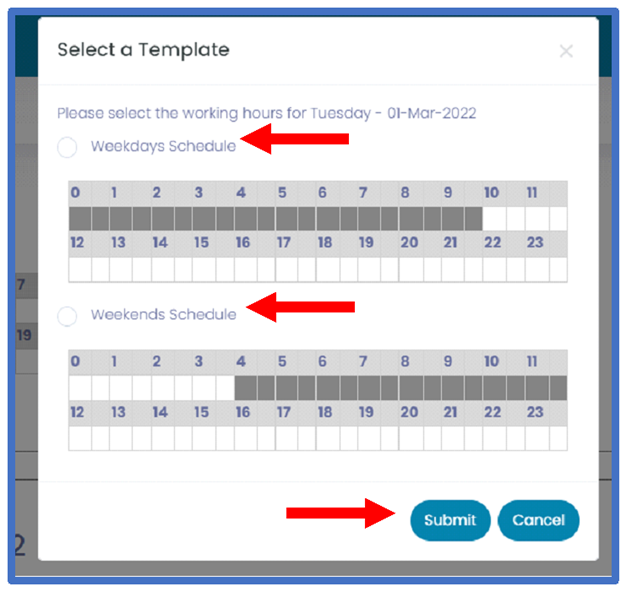 If your hours change for any particular day, you may modify these days by simply clicking on the boxes to add or subtract hours from that day.
You may fill out your hours of rest forms on a daily, weekly, or monthly basis. It is recommended to follow your company's advice on how they want you to fill out your forms. If you make a mistake in filling out your forms, it may be modified before you and your supervisor sign your form. Also note that future dates are not allowed to be filled out.
Once finished, click "Submit", Or you may click "Submit and Create Report"
If you are not on board, click "Mark as Not Onboard", Please note that "Mark as Not Onboard" is only available if Crew Planner is not Activated.
*If you have non-conformities, you will not be allowed to submit your form. You will have to enter a comment for every day and those days will be highlighted in red. Enter a comment for every day that is highlighted. Once finished, click "Submit"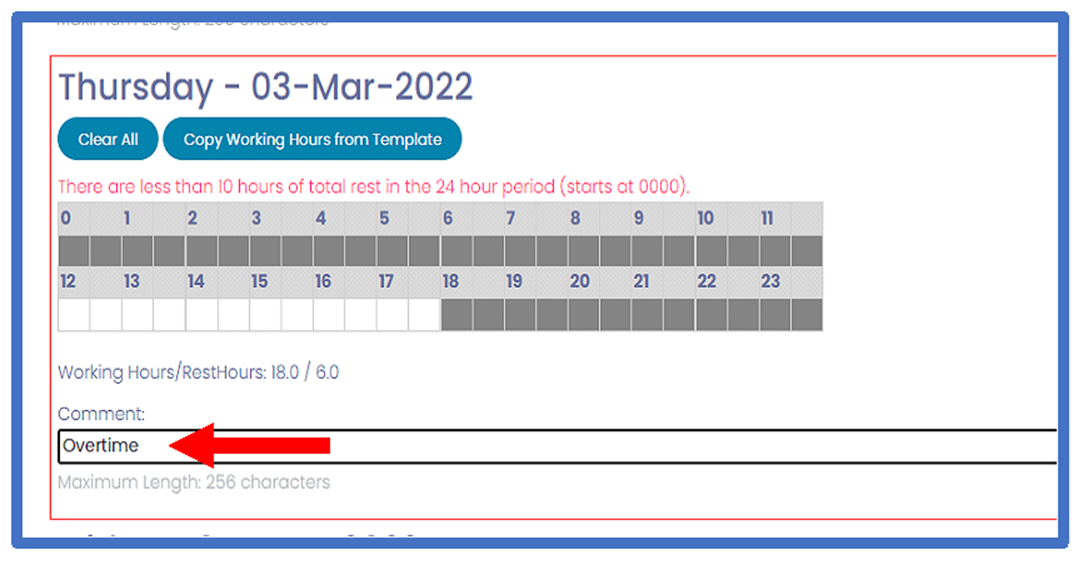 This is what your calendar view looks like once you start working with your hours of rest for that month. Clicking on "Edit" at the top portion of your page will allow you to continue working on your form for the current month