This article explains how to verify a vessel or crew mandatory document once the verification process has been enabled. 
For information on how to enable the verification process please click here
You may receive an alert requesting you verify a document. If that occurs click on the alert which will take you to the view details of the specific document. If you did not receive an alert, follow the steps below. 
To verify a document navigate to the document management page and find the relevant document that you wish to review and verify. It will have an icon as shown below:

Click the 'view details' icon and you will see a button at the top of the page titled 'Change Verification Status':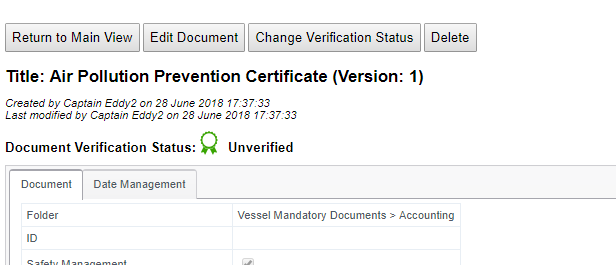 Once you have reviewed the document click this button and select the new status. If you choose Rejected or Conditionally Verified you will need to enter a comment explaining the reason: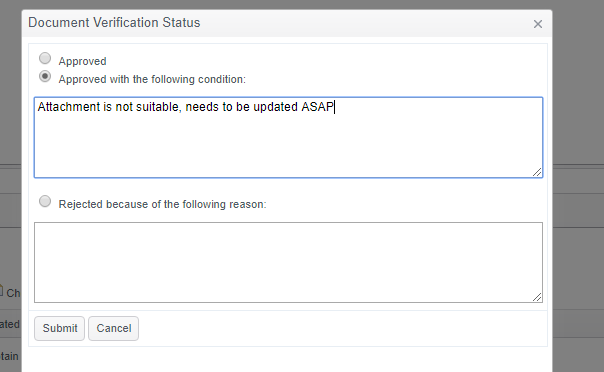 Finally click 'Submit'