This section of the guide will show you how to assign user roles to be signatories for Hours of Rest records and for which crew positions they will be able to see/sign.
Before you activate the Hours of Rest module for any accounts you will need to define which user roles can sign the Hours of rest records. To do this go to 'Crew & Trip Management' - Manage Hours of Rest settings' and click on Masters/Authorised Persons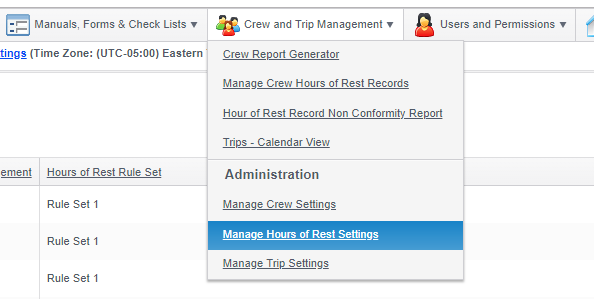 Click on the 'Add Signatory' button to add a new user role, or click the edit button next to an existing user role to amend it.

You will then be able to select the user role, if you are creating a new signatory, and select which crew positions records that user role will be able to see and sign. Once selected click Submit to save the settings.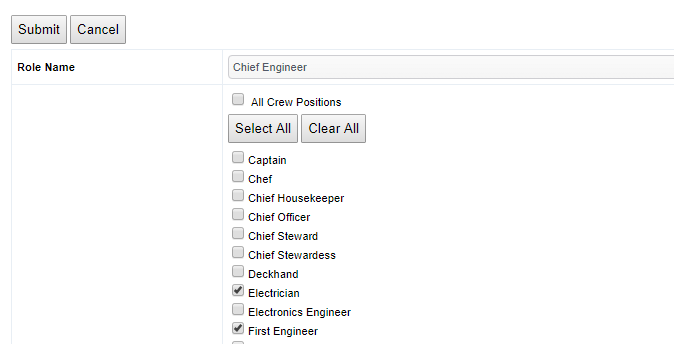 Pro Tip: You can override the main settings on an account by account basis so that your standard settings can only allow the Master to sign records, but can be overridden for your larger yachts to allow department heads to be able to sign certain records.