If you have forgotten your password, you are able to reset it from the login page.
Enter your portal URL in a browser and when the page loads click 'i want to reset my password'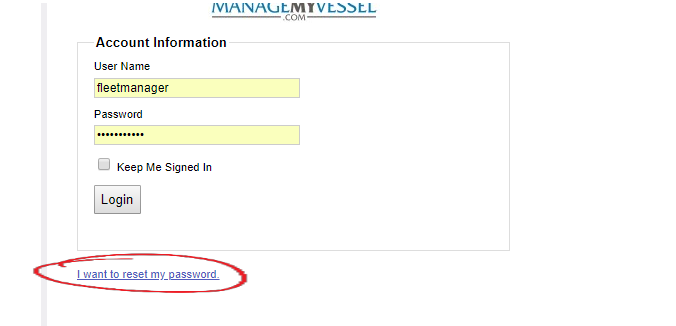 When you click this link you will be prompted to enter your username or email address. If you enter one of those correctly a link will be sent to the email address linked to your account. 
Click this link, answer the security question and you will be able to reset your password. 
Please note: If you share an email address with another user, such as two Captains with the same company email, you will have to enter your username as Manage My Vessel cannot know which user is requesting the password reset.