This section of the guide will show you how to turn on and assign strong password requirements to user roles. 
As Manage My Vessel has the potential to store personal data, including sensitive data such as medical information, you may be required to turn on more complicated password requirements for users who have access to this data.
For more information about GDPR, please click here
To turn on strong passwords, from the fleet account page go to 'System Administration' - 'Security & Data Protection Settings'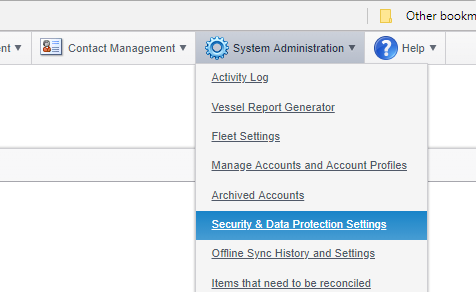 Select the 'User Roles with Strong Password tab' and then click 'Select User Roles'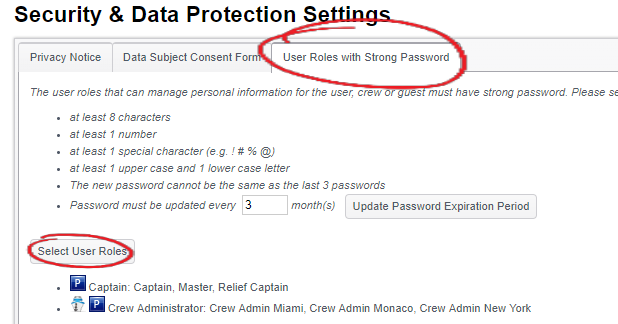 Select the user roles this will apply to and then click 'Submit'. As soon as you click submit users that need to update their password to the new requirements will see a grey bar at the top of their screen where they can update their password, and the next time they login they will need to update their password before proceeding.
As a fleet administrator you can also change the period of time before the end user must update their password. To do this enter the number of months and click 'Update Password Expiration Period'