This section of the guide will show you how to add a Privacy Policy and Data Consent Policy to your fleet account portal. 
For more information about GDPR, please click here
As Manage My Vessel has the potential to store personal data, including sensitive data such as medical information, you may be required to comply with GDPR and obtain consent from the data subject as well as notifying them of privacy policies. 
You can add these policies directly into Manage My Vessel, and every user of the system will have to review and consent to them. 
To add a new Policy, from the fleet account page go to 'System Administration' - 'Security & Data Protection Settings'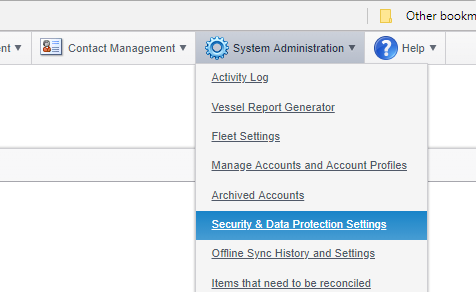 Select the correct tab according to the policy you want to upload and then click 'Select Files'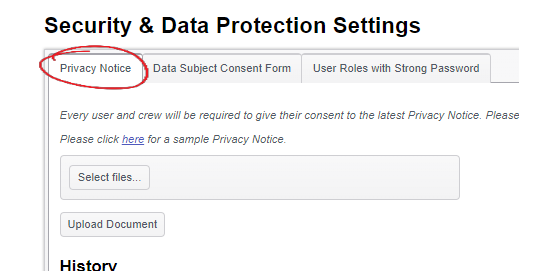 Please note: You can only upload .docx files
Once you have selected the file to upload click submit and then click 'Upload Document'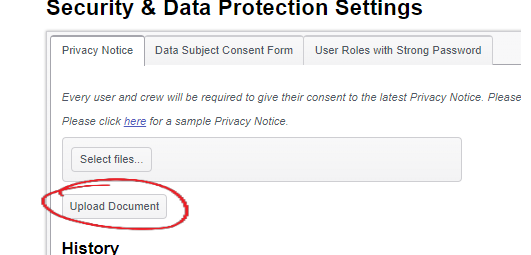 As soon as you click Upload document a grey bar will appear for every user of the system. This grey bar will contain a link to review and accept the policy. This grey bar will remain until the user accepts the policy. 
If the user does not accept the policy, the next time they login they will not be able to proceed until the policy is reviewed and accepted.