Enterprise Clients by default will be provided with a portal located at a managemyvessel URL with a format of yourcompany.managemyvessel.com.
Additional White Label Customization (Branding) Options are available for Enterprise Clients and would allow the use of your own URL and email client. Email alerts would then be sent from your own email address , example support@yourcompanyurl.com
Your Management portal would then reside on your own URL , example xxxx.yourcompanyurl.com
Custom URL
If you would like your Portal to have a custom URL you will need to purchase the URL itself alongside an SSL certificate. Manage My Vessel will provide you with a certificate signing request for the SSL certificate.
Once the URL has been purchased Manage My Vessel will provide you with an IP address to point the URL to.
Custom email address
If you would like all of your Manage My Vessel related emails to come from a custom email address you will need to provide Manage My Vessel with full details of the related SMTP server, including any user names and passwords alongside the port and address.
Login Page
You may provide us with your companies Logo. Manage My Vessel will customize the Login Page with your Logo as well as the Top Menu Bar of the Portal.
- Login Page ManageMyVessel Logo will be replaced with your Companies Logo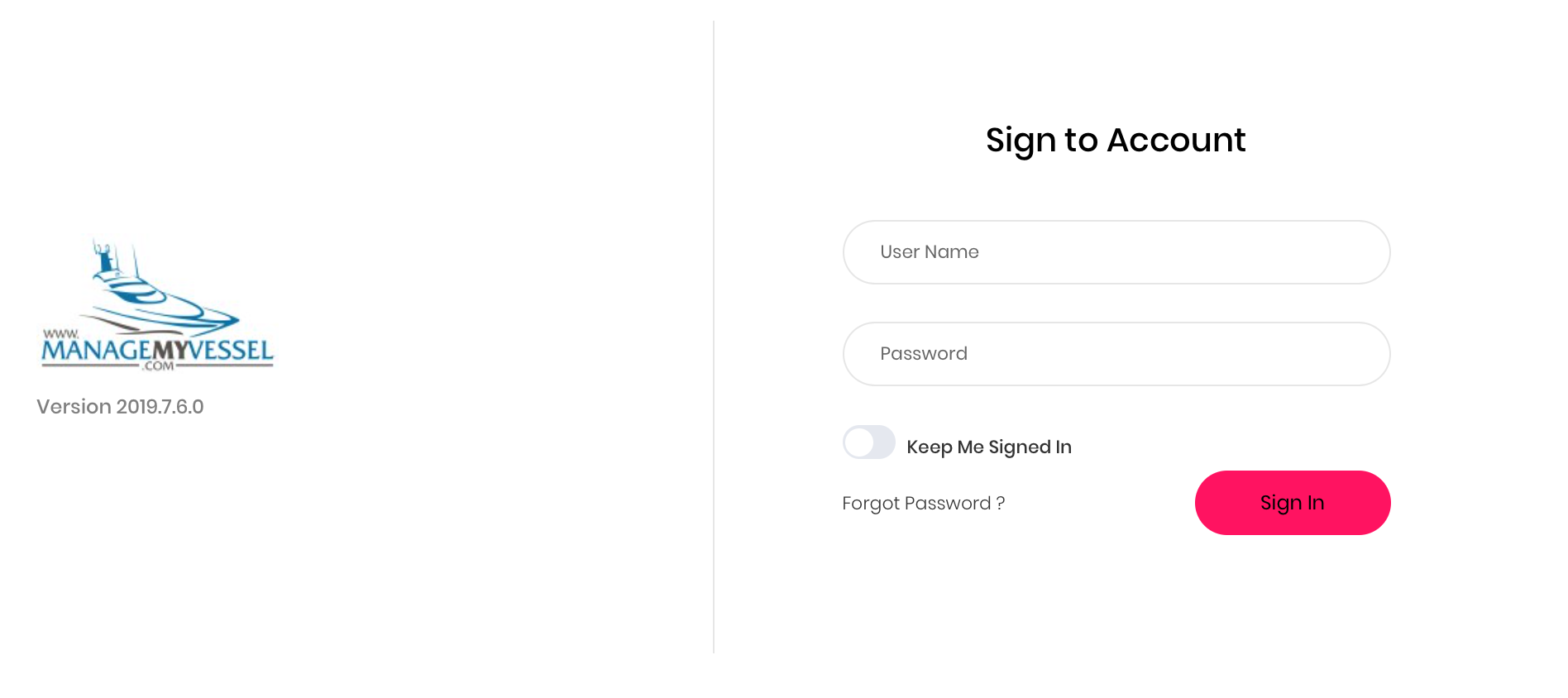 In addition , you may provide us with a background image to replace a solid white background with an image for the page .
Header Bar
The header bar within your Portal can be customized.
- Your Companies Logo can appear in the top Menu Header bar to replace the Managemyvessel Logo.

The Color of the top Menu bar can be customized , however the Menu buttons and white color of the menu test cannot be changed. Therefore the color chosen must allow for the white menu buttons to be visible.
Please note that you will be responsible for providing us with the Logo files.
The one time setup fee for White Label Customization is $2000.00