Instead of editing a form to add information you can create a comment against it. This is particularly useful if you would like to request further information from a crewmember. 
To view existing comments and add comments click the view details icon next to the form and then click the 'New Comment' button at the top of the page: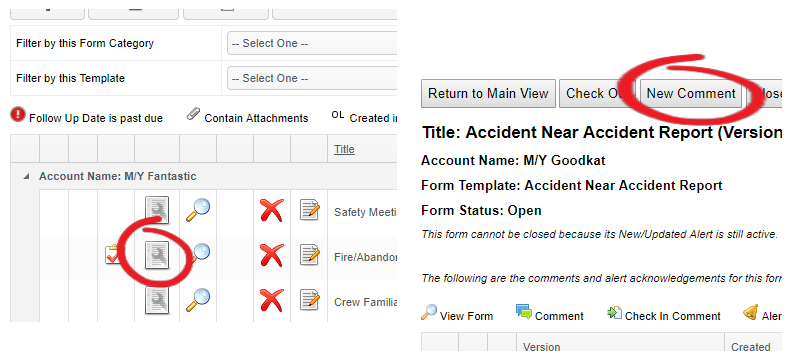 Please note: Your system administrator has to enable this feature in the system set up. If it is not available contact your company administrator.