To add new Inventory on the system, from the menu go to 'Equipment & Inventory' - 'Inventory & Spares - Folder View'

Navigate to the folder you want the piece of inventory to go in and then click 'New Inventory.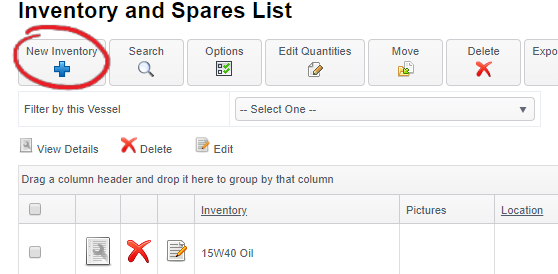 You will then be able to add information about the inventory, and also link it to equipment already on the system. Please note the two tabs at the top. The Quantity tab will allow you to add quantity information about the inventory which is particularly useful for custom views.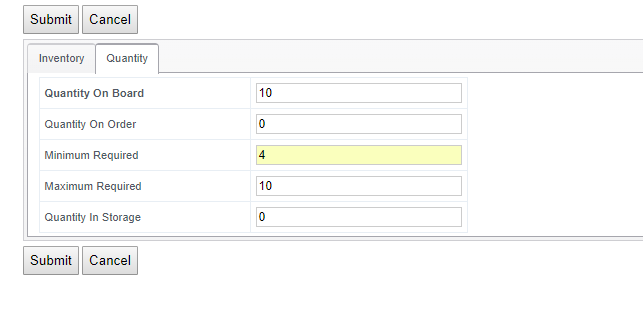 Once all necessary fields have been entered click 'Submit'