Once you have added a piece of equipment, as described here, you can link documents to it, such as operators manuals.
To do this find the piece of equipment you want, as described here, and click the view details icon.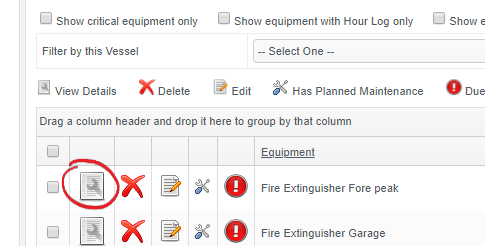 Click on the 'Related Documents' tab and you are then presented with 2 options:
New Document - This will allow you to upload a new document into the system
Select Existing Document - This will allow you to select a document already in the system and link it to this piece of equipment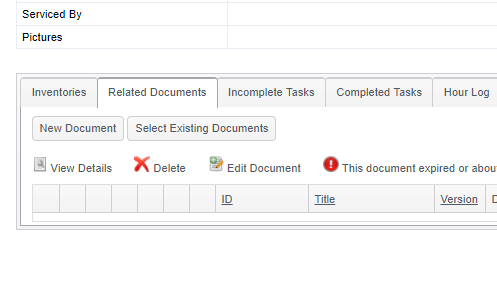 Select either option and follow the onscreen instructions to link the document to the piece of equipment.
Pro Tip: You can link a single document to multiple pieces of equipment. This can be done by following the steps above or navigating the document in the Document Management menu and editing it there.