As with most parts of our system, you may receive alerts when a form is updated or when an action needs to be undertaken on a form. However form alerts work slightly differently to the rest of the system.
Due to the nature of the form alerts, you may receive more than 1 alert for the same form. Instead of having to acknowledge each alert individually you can visit the form, review all alerts at the same time and acknowledge them at once. 
When you open a form you will see a box at the top of the page: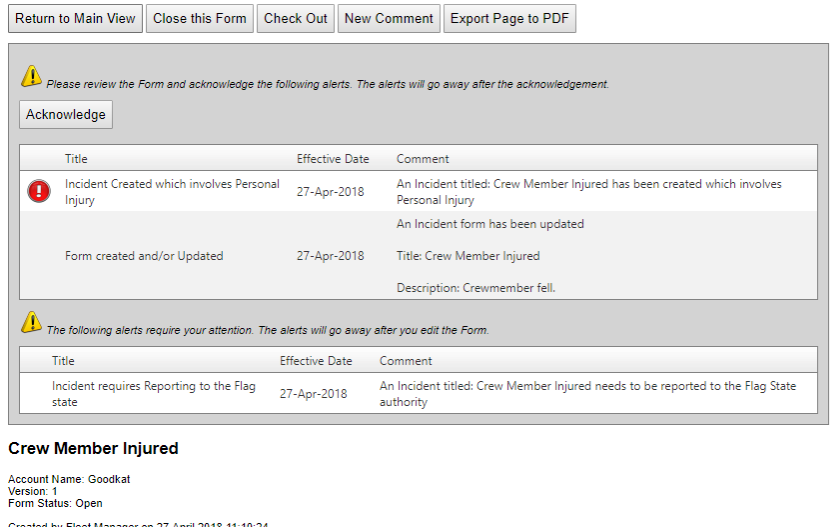 This box has split the alerts into two categories:
Alerts that require acknowledgment to close
Alerts that require the form to be updated to close
To close the top set of alerts you just need to click 'Acknowledge' at the top of the page, and for the second box you will need to edit the form to close the alerts.