Once you have added some equipment that requires engine hours to be entered onto the system you will need to start updating those hours. 
The easiest way to do this is, from the menu going to 'Equipment & inventory' - 'Update Hour Log'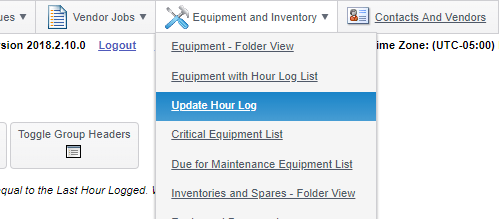 This page will list all of the equipment on the system with the hour log checkbox checked. All you need to do is enter the hours of the 'New Hour' column and click 'Submit'.
You do not have to enter hours for every piece of equipment, and any that haven't changed can be left blank.