If you have suitable permissions you are able to modify the folder structure for Equipment, and new folders and delete obsolete folders.
To do this, from the menu go to 'Equipment & Inventory' - 'Equipment - Folder View'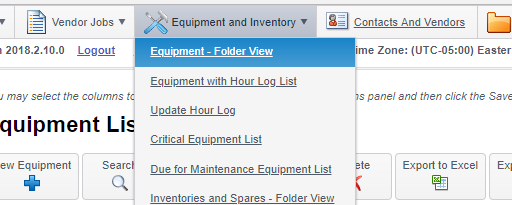 The left hand side of the page contains the folder structure for equipment. You can add as many folders and sub folders to this as you like, all under the main Equipment folder. 
To add a new folder under Equipment, click on the Equipment folder and then click the 'New Folder' button.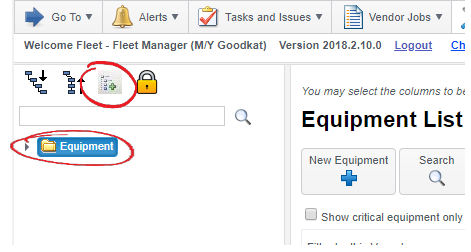 Enter the title of the folder and then click submit. You can then add subfolders to this in exactly the same way.