Once a Trip has been completed you will need to close it. Closing a Trip locks the Trip from further editing and saves all the crew, guests, forms and other information within the Trip. 
To do this, from the menu go to 'Trip, Crew & Guest' - 'Trips'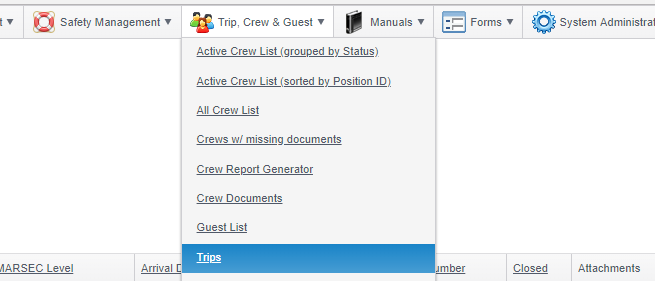 and then click the 'view details' icon for the trip you wish to modify.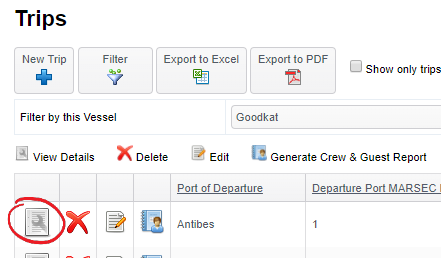 Finally you will need to click 'Close this this Trip' at the top of the page.