To run a time sheet nonconformity report, from the menu go to 'Trip, Crew & Guest' - 'Time Sheet Non Conformity Report'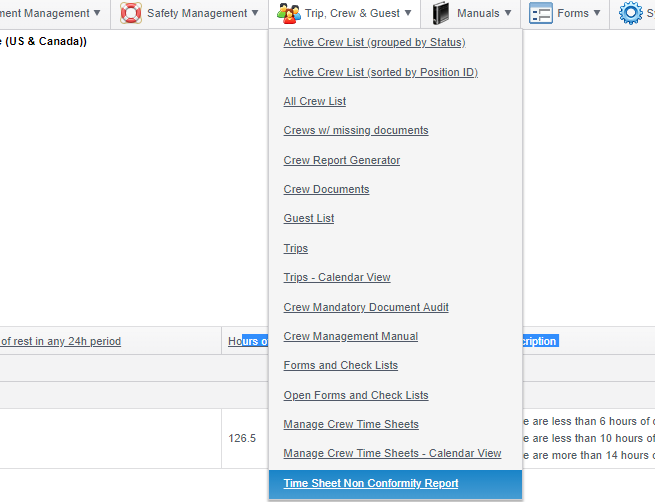 This page will show you all NC's that have been entered by the crew for the current month, and a useful summary will also be shown at the top of the page.
Please note that, as shown in the example below, there can be multiple NC's occuring in a single day.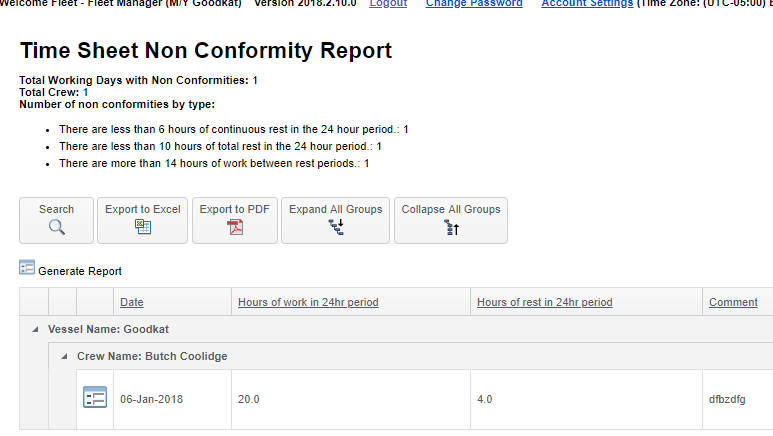 You can also carry out a search by clicking the search button and amending the date range, crew position, or name. Once the search options have been entered click 'Apply'.