Should you need to get or review information from multiple crewmembers profiles, the easiest way to do this is through a crew report. This will make the information you need available in a table which can then be exported to excel. 
To run a crew report, from the menu go to 'Trip, Crew & Guest' - 'Crew Report Generator'
Select any search conditions you wish to apply, such as crew position or employment status, and then click Apply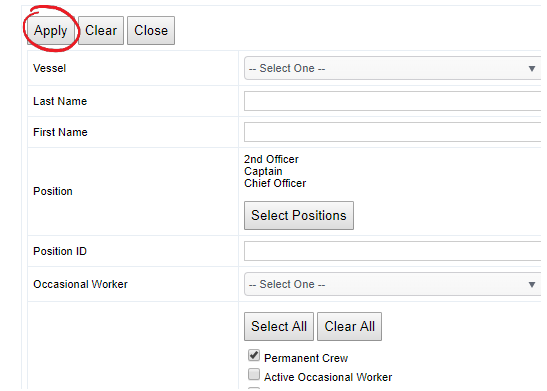 This will generate a table with all of the crewmembers information. To remove unnecessary information you can then click the Options button at the top of the page.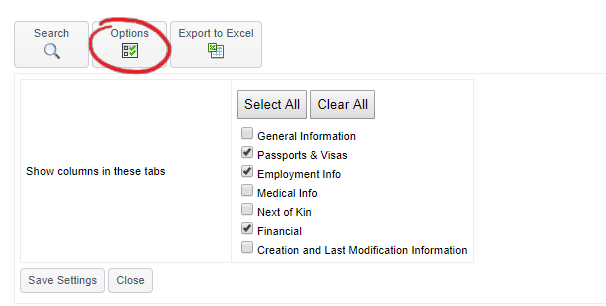 Select which tabs you would like to show and then click ''Save Settings'.
You can then export this table to excel by clicking the 'Export to Excel button.