Once you have entered your hours for the month you will need to sign your time sheet. Doing this will notify the Captain that your hours have been completed and requires attention.
To sign your time sheet, from the menu bar go to 'My Crew Data' - 'My Time Sheets - Calendar View'

And then click 'Generate Report' at the top of the page.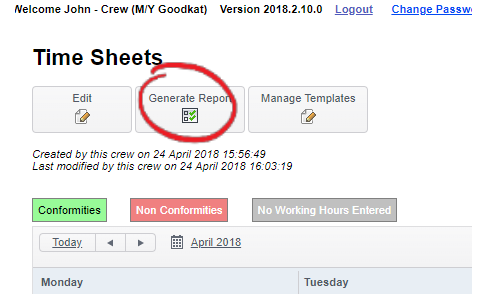 This will generate a one page report showing all of the hours you have entered, along with any non-conformities and comments.
Sign your name with your mouse in the box at the bottom right and then click 'Submit'