If your vessel is using Manage My Vessel to record your hours of rest you will need to regularly update the system via the web version or the app. This section of the guide will show you how to update the web version of the system.
To complete your time sheet, from the menu bar go to 'My Crew Data' - 'My Time Sheets - Calendar View'

If this is the first time using our platform you will first need to create a daily template. To do this click the 'Manage Templates' button at the top of the page.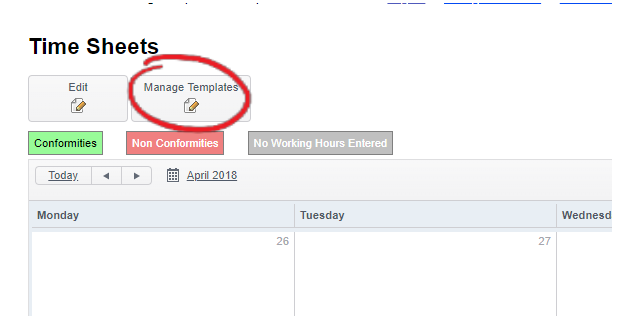 A template is a set of hours that you can save on the system and then recall later with a couple of clicks. You can have as many templates as you want, and you can modify them at a later date by clicking the Manage Templates button.
Enter the template hours, add a title, and then click 'Submit'. You can then click 'Return to Main View'
Pro Tip: You can click, hold and drag with the mouse to select multiple half hour blocks. This is much quicker then clicking individually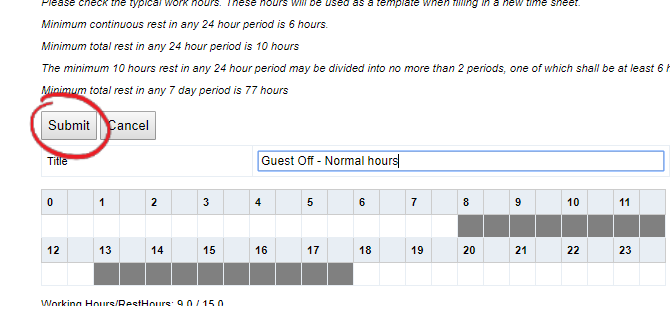 You can now begin to enter your daily working hours into the system. To do this click the 'Edit button at the top of the page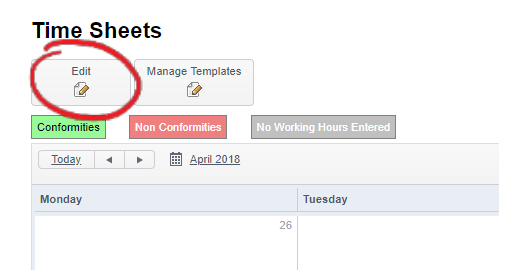 You can now enter hours as shown above in the template and once complete click 'Submit'.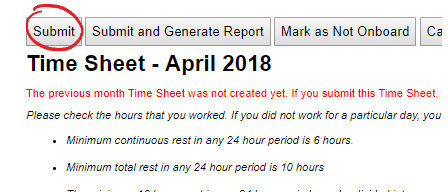 If you enter hours which do not conform with MLC regulations MMV will highlight this and require you to enter a comment. Enter a comment and then click 'Submit' again.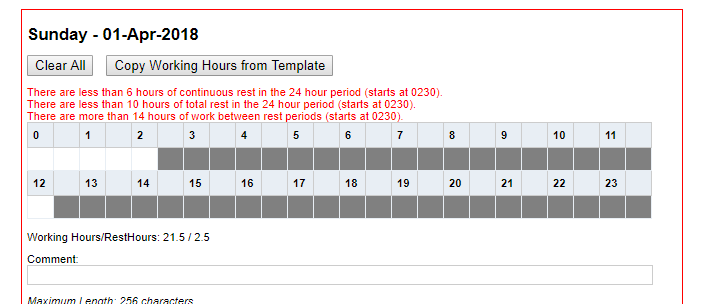 This will then save all your hours on the system. To see how to sign off your time sheet at the end of the month, please read the next section.