To create a new Trip, from the menu go to 'Trip, Crew & Guest' - 'Trips'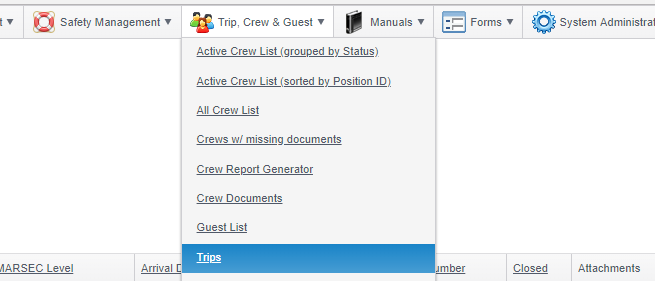 This page will show you all Trips that have been entered onto the system, ordered by the departure date & time entered on the Trip. To add a new trip click the 'New Trip' icon at the top of the page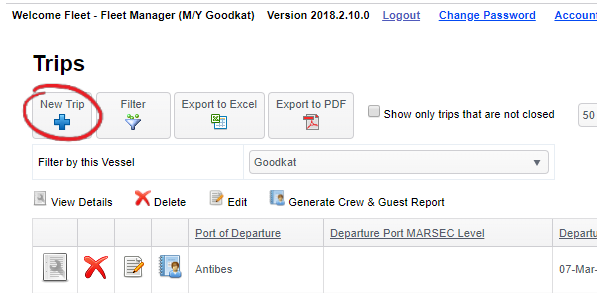 You will then be able to enter departure and arrival information. Once complete click 'Submit'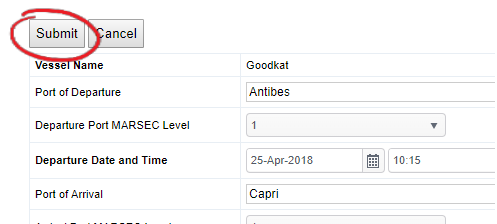 Upon clicking submit you will be asked whether you want to include all crew and guests marked as onboard. Click yes to automatically add them to this trip. This list can be amended so it is best practice to click yes.
Editing an Existing Trip
If departure or arrival information about a trip changes you are able to modify this on open trips. To d o this click the edit button on the main trips page.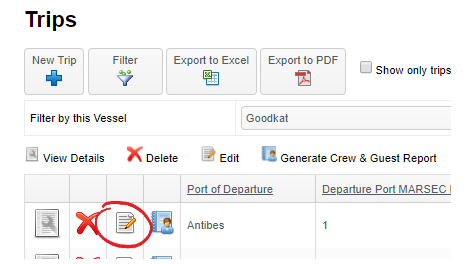 You can then modify the information and once complete click 'Submit'