This section of the guide will show you how to review time sheets completed by the crew and how to counter sign them.
To view the status of all time sheets onboard, from the menu go to 'Trip, Crew & Guest' - 'Manage Crew Time Sheets'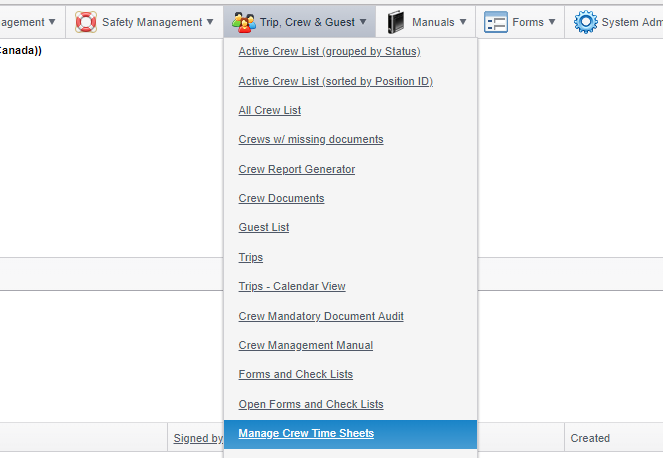 This page is split into 3 tabs:
Time Sheets - Sheets that have been created by crewmembers
Not Onboard - Time sheets that have been marked as not onboard, making the time sheet not applicable for this month
Missing Time Sheets - Time sheets that have not been created by the crewmember this month
This page will automatically load to the current month, however you can view previous months by using the search features at the top of the page. 

If you select a date range then remember to click 'Apply' to get the results.