When you log into Manage My Vessel you may have access to your own crew profile. This option is managed by your system administrator.
Your crew profile will contain basic information about yourself along with certain documents and certificates, such as a Certificate of Competency.
To view your crew profile, from the menu bar go to 'My Crew Data' - 'My Crew Information'

You will then be able to see information held on MMV, which is split into several tabs.

To edit this information click the edit button at the top of the page. Please note you may not have permissions to do this, and is controlled by your company administrator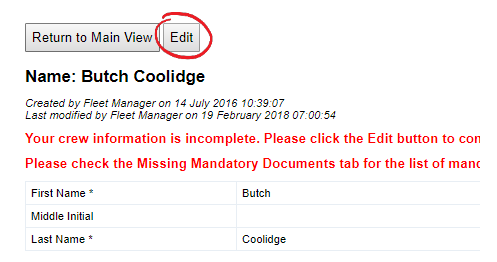 Once you have amended the necessary fields click submit at the top of the page