Crew Mandatory Documents (CMD's) are required documents which have been defined by your administrators and could include documents such as a Certificate of Competency or Crew Familiarisation.
To see how to to add a CMD please click here.
To run a crew document audit go to 'Trip, Crew & Guest' - 'Crew Mandatory Document Audit'.
You will then be able to set filters to only show what you need. Filters include:
Document Status (Missing, uploaded, not applicable)
Name
Status
Position
Crew Document
Expiration date
Set your filters as required and then click apply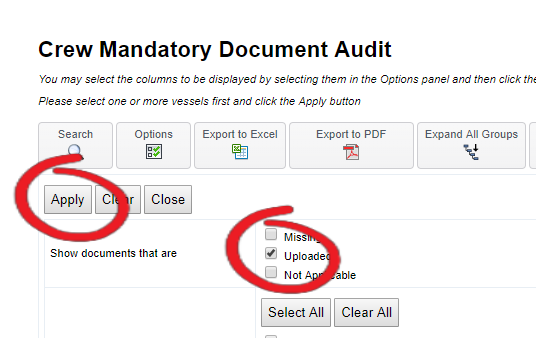 You can then export the report to excel or pdf by clicking the buttons shown below:
Pro Tip: Before exporting to pdf or excel click the Options button, select first name last name and position, and then click save settings. This will make the report as condensed as possible, and you will only have to do this once as MMV will remember this setting.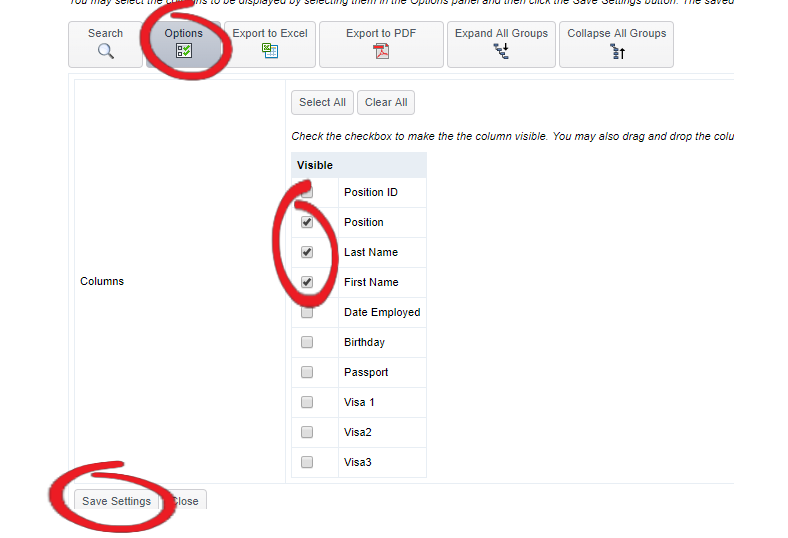 Pro Tip: If you find yourself running the same audits, instead of selecting the filters each time just run the audit and then save the webpage as a favourite. This will then save all the settings but still run a new audit whenever you load the webpage. You can also create a custom view in the Document Management page, describe elsewhere in the guide.