This section of the guide will show you how to create alinks, which will be shown in the Links tile on the vessel home page. 
For more information about the vessel home page, please click here. 
To create a Link, from the Fleet Account page go to 'Home Page Configuration' - 'Manage Links'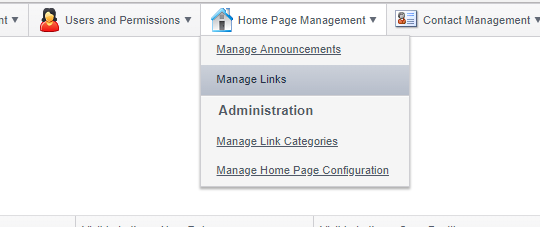 This page will show any existing links already on the system. to add a new link click the 'new Link' button.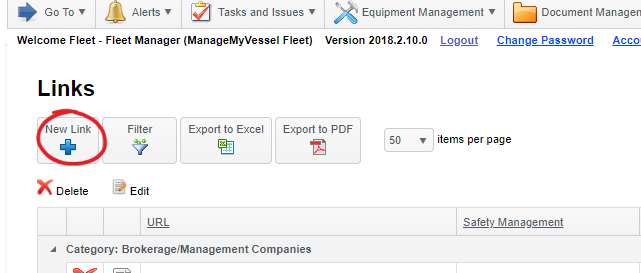 You will then be able to enter the URL, category, description and visibility. The links are initially grouped by Category and if you need to create a new category click the 'New Category' Button.
Once you have set everything up click 'Submit' to save the link and implement it on the vessel home page.