This section of the guide will show how to create a form report that can be run by fleet and sub account users. The users will not be able to change the conditions of the report, just run it based on the conditions you have set.
Before you create a form report, you will need to define the fields within a form. For information on how to do this, please click here.
To create a form report go to 'Manuals, Forms & Checklists' – 'Manage Form Reports'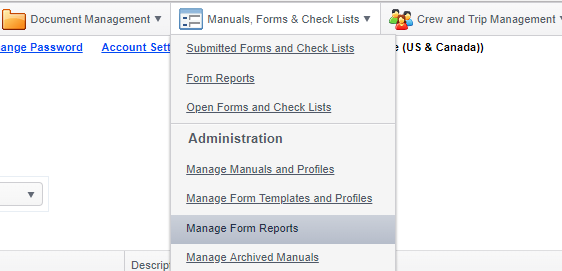 This page will show all existing form reports. To create a new report select the related form from the 'Filter by this Form Template' dropdown and click the 'New Report' button.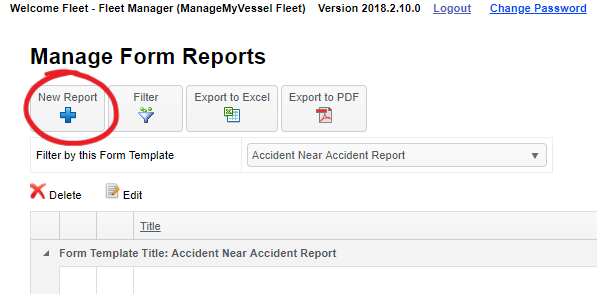 Enter the Title and brief description of the report.
You will then be able to define any conditions attached to the report. To add a condition click 'Add simple condition'. You will then be able to select a field from the form and the control to be used on the field.
You can add as many conditions as you like, and can add and/or statements to each condition. You can also add nested conditions.
Below is an example of a report run on Incident forms:

Once you have defined the conditions you are then able to define which fields will be visible in the report and their order.
Click each field you would like to be visible and click and drag to reorder them.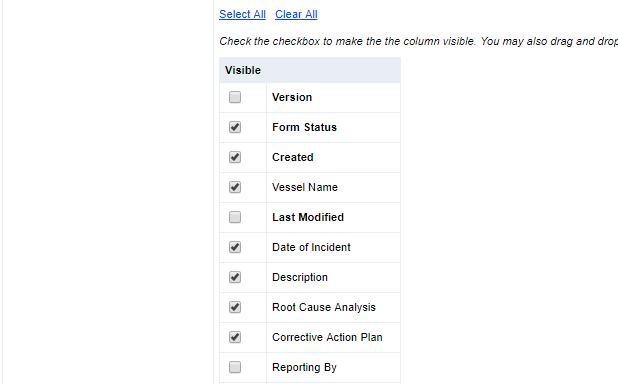 Once complete click 'Submit'