This section of the guide will show you how to create account profiles which you can use to standardise your sub accounts across your fleet. 
For information about creating a new Sub Account please click here. 
As with other parts of our system you can create profiles to group together accounts which have identical permissions, alerts and settings. This helps to standardise your system and saves time if you need to amend something. 
If you create Sub account profiles you will be unable to add vessel specific forms or manuals to particular accounts.
To create a new sub account profile, from the Fleet Account page go to 'System Administration' - 'Manage Accounts and Account Profiles'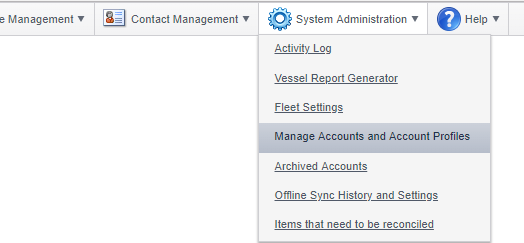 This page will show all sub accounts and sub account profiles that have been entered on your system. To create a new Profile click the 'New Profile' button.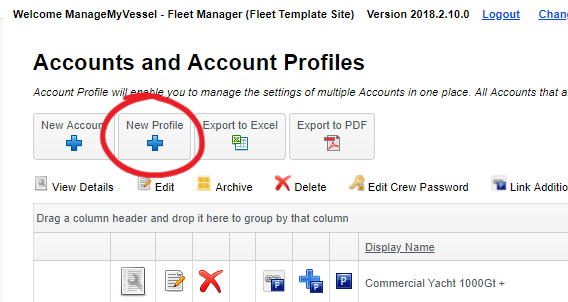 Enter a profile name and a brief description if necessary, and then click 'Submit and View Detail.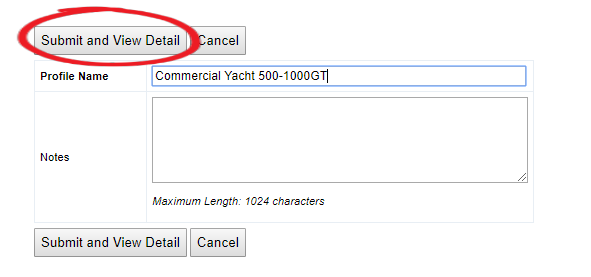 You will then be able to link documents, forms, manuals and other system functions to this profile. At the top of each tab there is a button to link things to this profile. Click it and follow the onscreen instructions to link items to the profile.