This section of the guide will show you how to create announcements, which will be shown in the Announcements tile on the vessel home page. 
For more information about the vessel home page, please click here. 
To create and Announcement, from the Fleet Account page go to 'Home Page Configuration' - 'Manage Announcements'

This page will list all announcements that have already been created, if any. To create a new announcement, click the 'New Announcement' button.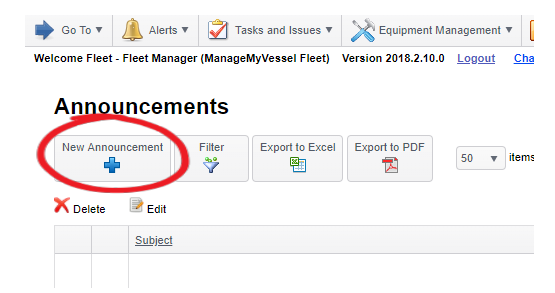 You will then need to enter a subject, message, expiration date (optional) and  attachment (optional).
The subject is what will show up on the announcements tile, and also on the email notifying the user of the new announcement.
For the message you can copy/paste straight from word to take advantage of the formatting options available.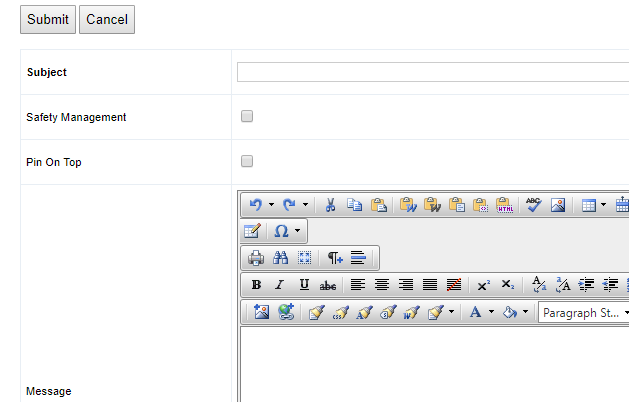 You can also specify whether this message should be pinned to the top of the announcements tile or whether it should be listed in date order.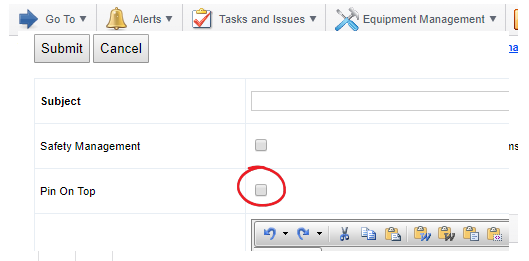 You will then need to specify which user roles, crew positions and accounts this applies to. Once completed click  Submit.