When you create a new manual you are able to set the category. This section shows you how to create menu categories in addition to the system defined Safety Management and Crew Management.
Once you create a new manual category, and create a new manual with that category, the category title will appear under the vessel account 'Manuals' menu.
To create a new Manual Category go to to 'Manuals, Forms & Checklists' – 'Manage Manual and Form Categories'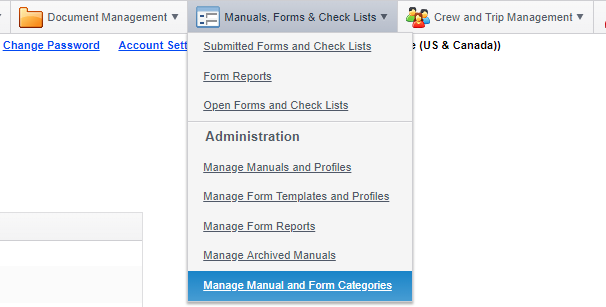 You add a new category by clicking the 'New Category' button at the top of the page. You will then be able to enter the title of the category and click 'Submit' to save.