This section of the manual will show you how to edit existing manual sections.
For information on how to create a manual please click here.
Once you have created a manual you will be able to edit and update the sections individually. To do this go to 'Manuals, Forms & Checklists' – 'Manage Manuals and Profiles'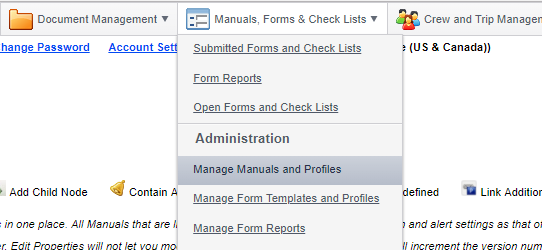 You will then need to click the 'Edit Manual' button next to the section you want to edit. If you cannot see the section you need to edit click the small + icon next to the manual to expand it and see the sub sections.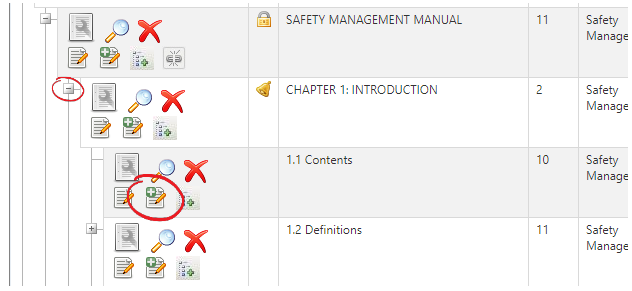 You will then be able to change the title, display order, and the content of the section. If you are updating a content section, as well as deleting the word document and uploading a new one, you can also edit the document straight from the system. To do this just click the 'edit' button next to the attachment which will open word on your computer with the existing attachment.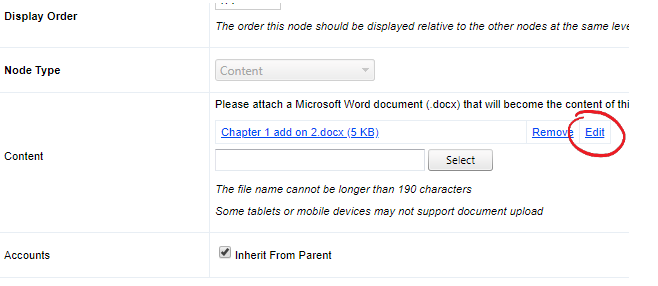 Once you have made your changes click the save to server button and close word.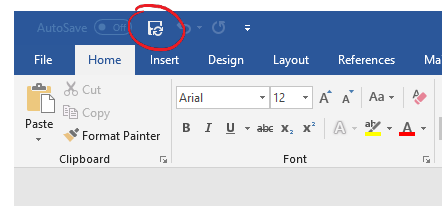 Once you have amended the word document, or deleted and uploaded a new one, you will then need to check it in to the system by Clicking 'Submit and Check In'. This will then check the section into the system and send out any alerts you have set up.

You also have several other options:
Submit and Preview – This will save the section as a draft, not send out an alert, and also let you preview how the section will look. You will then be able to return and make changes.
Submit – This will save the section as a draft but keep it checked out and in the possession of the editor. This means that no alerts are generated.
Undo and Check Out – This will not save the section and revert back to the previous version. Please note: if this is the first version and you are creating it for the first time this will delete the entire section.