Manage My Vessel comes with an Hours of Rest module which is compliant with MLC regulations and flag state interpretations of such legislation. This section of the guide shows you how to enable the hours of rest module for a vessel.
Before you enable the hours of rest module you will need to give crew access to manage their own record, which is explained here.
Once this is completed you can then enable the Hours of Rest module. To do this, from the fleet account page go to 'Crew and Trip Management' – 'Manage Hours of Rest Settings' and click on  'Hours of Rest Activation' in the left window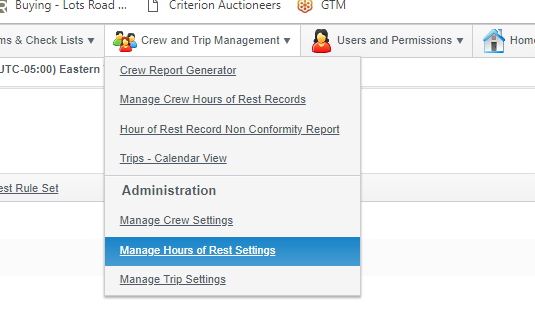 Click the edit icon next to the correct yacht.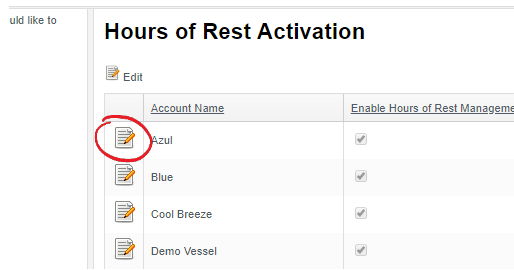 You will then need to click the 'enable time sheet management' checkbox and then choose from 2 rule sets. We have two rule sets due to discussions with various flag states and their interpretations of the MLC regulations. We have provided a full explanation of the rules and which flag states have accepted them.
Please note: The rule set buttons will not appear until you click the Enable checkbox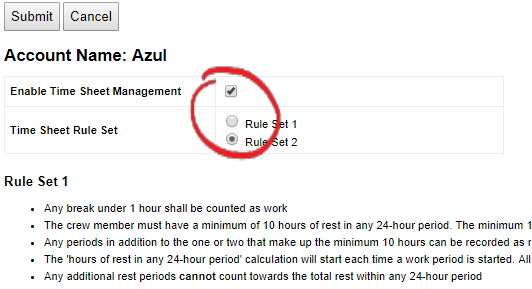 Pick one rule set and click 'Submit'. This will then enable hours of rest for this vessel and return you to the previous page.