As more users are able to edit crew profiles, including the crewmember themselves, you may want certain users to be alerted when a crew profile is updated.
To create a crew profile alert go to 'Crew and Trip Management' – 'Manage Crew Alert Settings' and click 'Create Crew New/Updated Alert'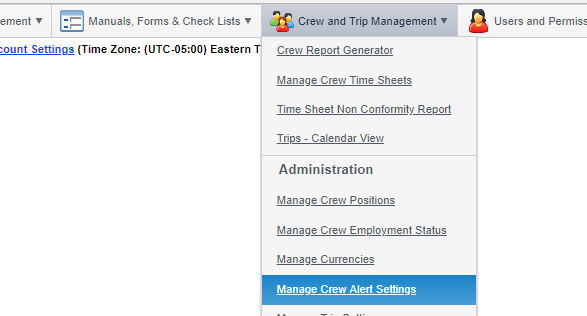 You can then create a New/Updated alert as show here, with one exception. When you click on the user role to receive the alert you can also specific which tabs you want the user to be alerted to.
As an example, you can alert payroll to any changes to the finance tab but not any others. This ensures a user only gets the alerts they actually need.