When you first add a crewmember to the system via the Active Crew List they must be assigned a Crew Position, such as Captain.
Based on this crew position they will then be assigned a variety of Crew Mandatory Documents.
Manage My Vessel has provided a set of generic crew positions for you to use. These can be left as they are, modified, or added to as necessary. To do this go to 'Crew and Trip Management' – 'Manage Crew Settings', and click 'Crew Positions' in the left hand list.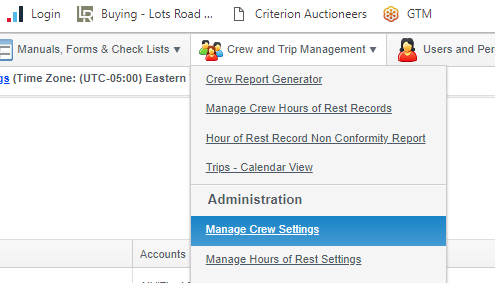 This page will list all existing Crew Positions. From this page you can create new crew positions, edit existing ones, or delete crew positions.
Creating New Crew Positions.
To create a new Crew Position click on the 'New Position' button.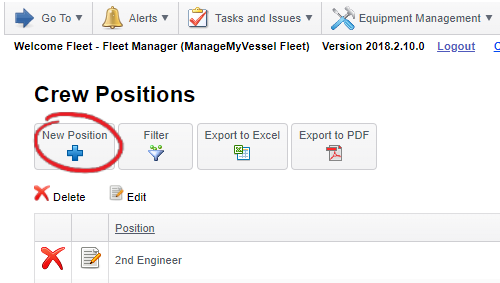 Enter the name of the Position, select which accounts you want the position to apply to and click 'Submit'. You will then return to the main page.
Editing Existing Crew Positions
To edit an existing Crew Position, click the 'Edit' icon next to the Crew Position you wish to change.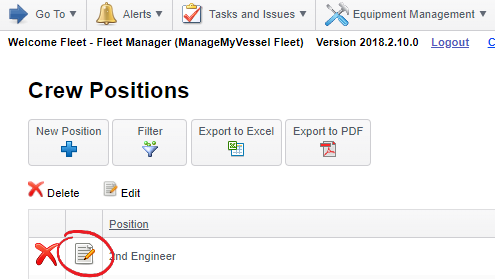 You will then be able to change the name of the Crew Position and/or change the accounts it applies to.
Deleting Crew Positions
To delete a crew positions click the 'Delete' icon next to the related Crew Position.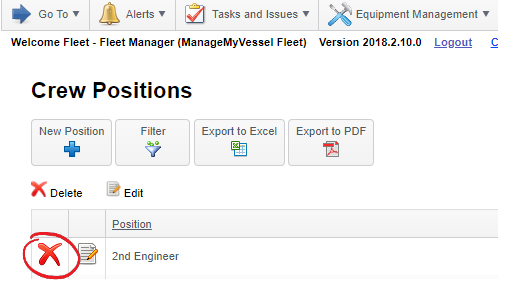 Please note: You will only be able to delete a crew position if it hasn't been used by a crew profile.  You will have to amend each crew profile that uses this position first and then you will be able to delete the position.