This section of the guide will show you how to create, edit and delete fleet user accounts. Fleet User accounts should be created once you have set your user roles. You should also disable a user account whenever that user no longer needs access to the system. Disabling is preferable to deleting as all the users records and interactions will be held in the system.
Creating a New Fleet User Account
Once you have created and set your user roles as described in the previous section you can then create Fleet User accounts to allow company employees to login to the system and start using it. 
To create a Fleet user account from the Fleet Account page click 'Users & Permissions' - 'Manage Fleet Users'. 

This page will show you all existing Fleet Users, sorted by User name. To create a new user click the 'New User' button in the top left of the screen.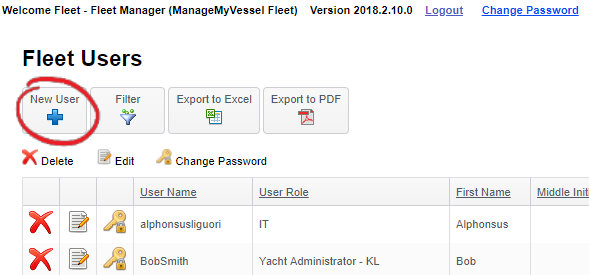 You will then be able to details about the user, the following fields being mandatory
First Name
Last Name
Email
User role
Username
Once you have entered those details click Submit. Which will return you to the main Fleet Users page. An email will also be sent to the email address entered with the username and password needed to login.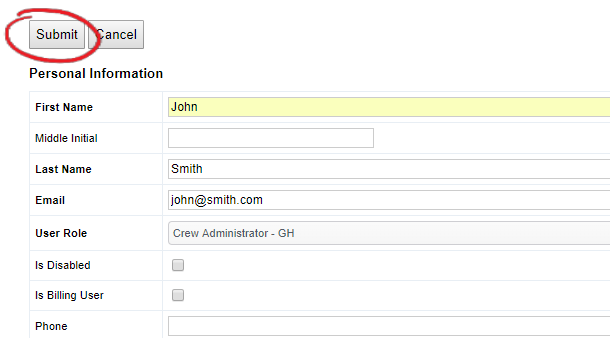 Editing existing Fleet User Accounts
From the main Fleet Users page find the user you wish to edit and click the edit icon. You will then be able to change any of the details and click 'Submit' to save.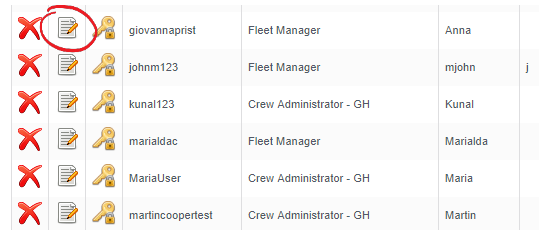 Disabling Fleet User Accounts
To disable a user  edit the user account as shown above, select the 'Is Disabled' checkbox and click 'Submit'.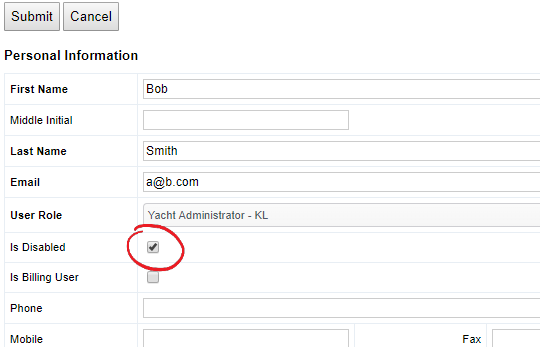 Doing this will remove the user from all alerts in the system and disable the login and password.