This section of the guide will show you how to deactivate a user account. This section is for user accounts only, not for disabling crew access.
To deactivate a user account go to 'System Administration' - 'Users' from the Vessel account.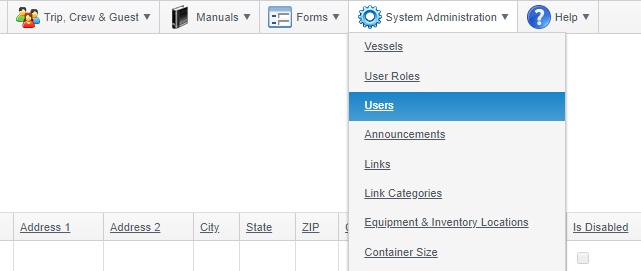 Find the user you want to deactivate and click the 'Edit' icon.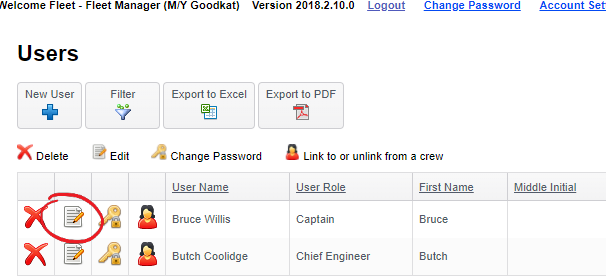 On this page click the 'Disabled' checkbox and then click 'Submit'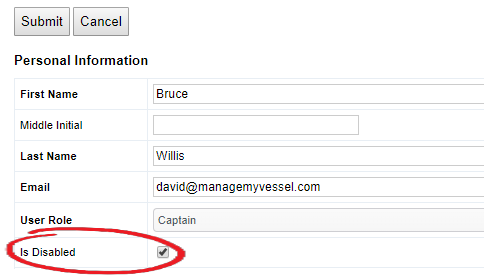 Pro Tip: You should always disable a user rather than delete them as this will retain all of the records for the items they have viewed, editing, acknowledged or otherwise interacted with in the system.