This section of the guide will show you how to review a vessels time sheets on a month by month basis and also run NC reports. 
For information on how to turn on Time Sheets for a vessel please click here
To see a list of time sheets that have been completed or are missing click 'Trip Crew & Guest' - 'Manage Crew Time Sheets'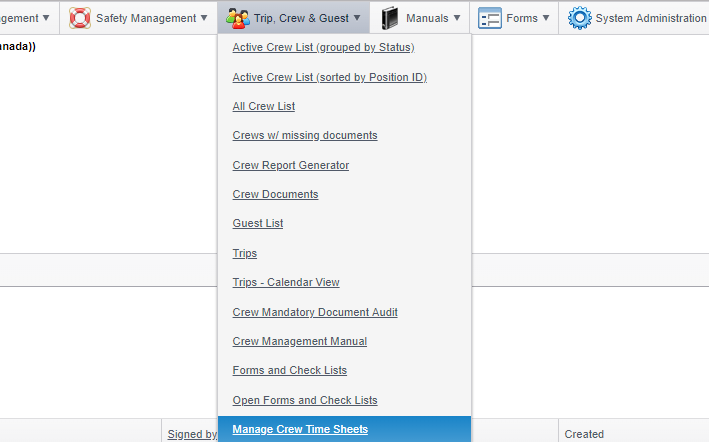 This page will show you all Time Sheets that have been created for the current month, sorted by Crewmember name. At the top of the page there is a date box which also allows you to see lasts months tiem shees, a specific date range of time sheets, or all time sheets on the system.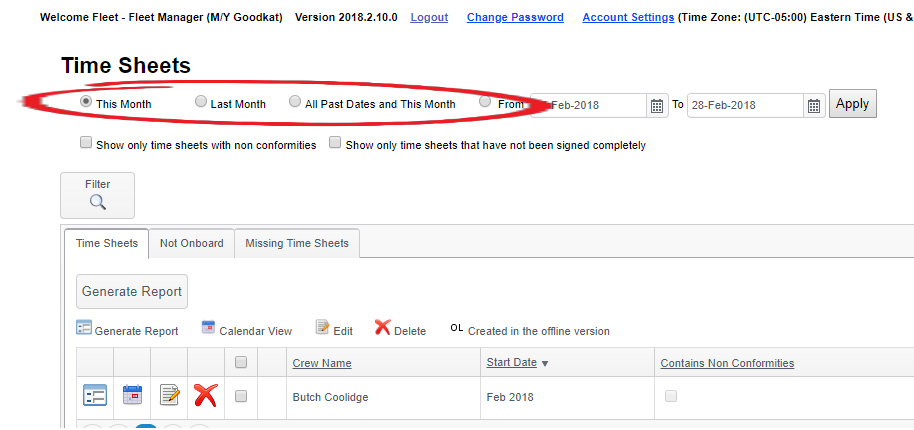 Once you have select the month or date range you would like to review, you will then be able to click the below highlighted tabs to see timesheets that have been created, time sheets that are n/a due to a crewmember not being onboard, or missing time sheets.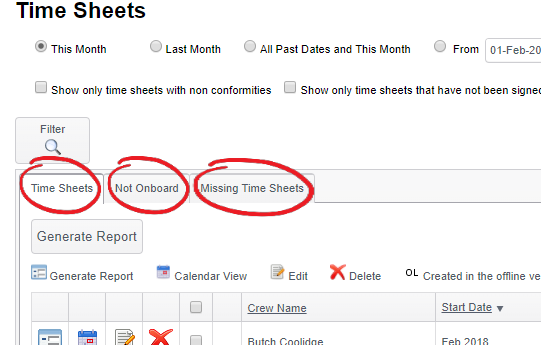 You can then view a specific Time Sheet by clicking the Generate report icon next to the crew members name.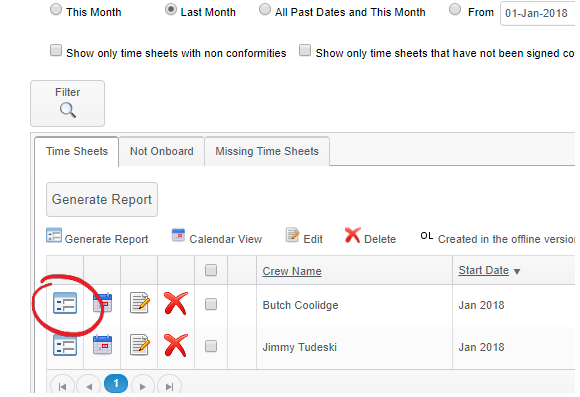 Pro Tip: You can actually view multiple time sheets at once by clicking the checkbox next to each crewmember and then clicking the 'Generate Report' button.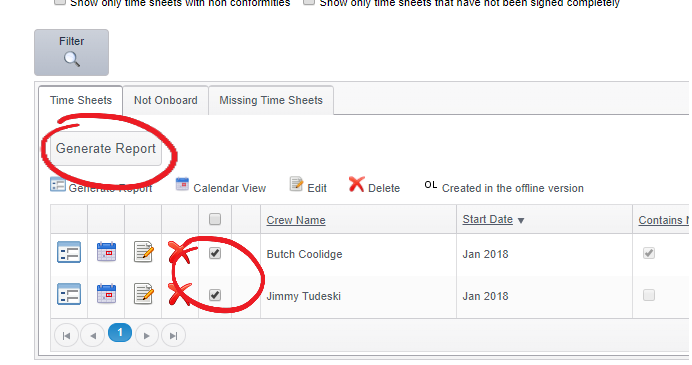 Running Non Conformity Reports
You can also run a Non Conformity (NC) report, just as you would at the vessel level. To start with go to 'Trip, Crew & Guest' - 'Time Sheet Non Conformity Report'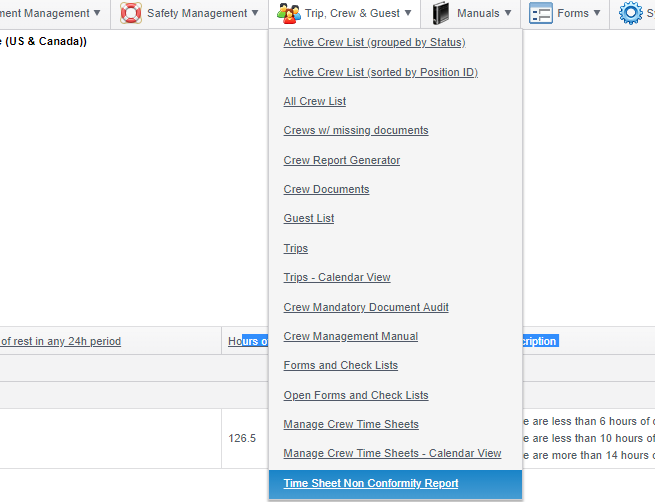 This page will show you all NC's that have been entered by the crew for the current month, and a useful summary will also be shown at the top of the page.
Please note that, as shown in the example below, there can be multiple NC's occuring in a single day.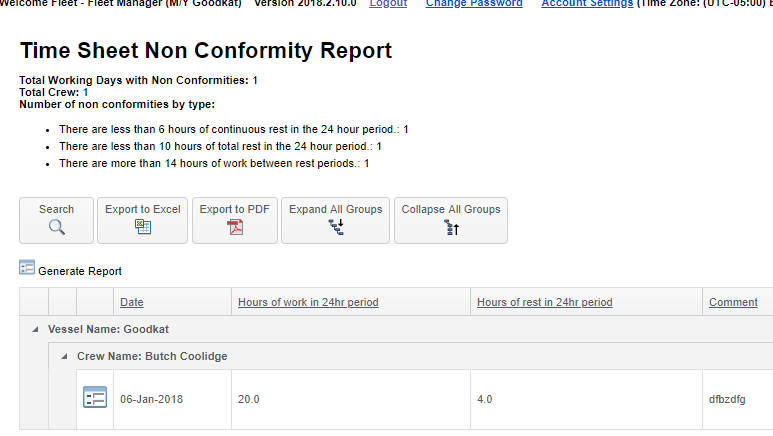 You can also carry out a search by clicking the search button and amending the date range, crew position, or name. Once the search options have been entered click 'Apply'.