This section of the guide will show you how to create Sub Account users. 
For information about what a user is please click here
For information about user roles and how to edit them please click here
To create a new user for one of your crew onboard from the Vessel Account go to 'System Administration' - 'Users'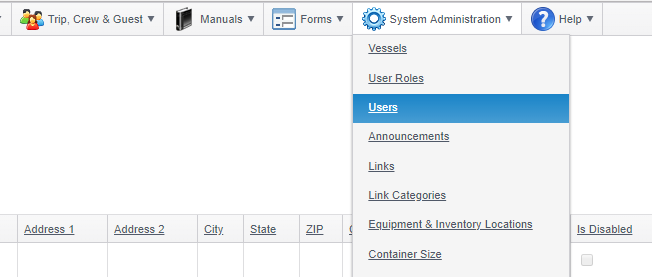 This page will give you a list of all current users for this vessel. To add a new user click 'New User'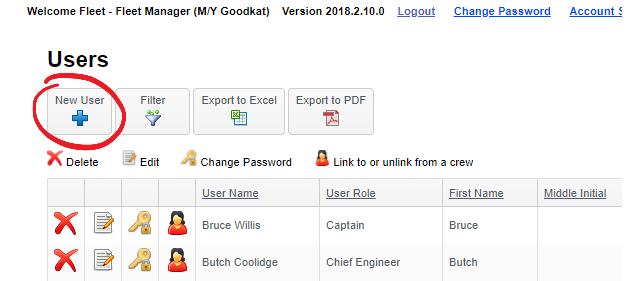 You will then have to enter a first name, last name, email, user role, and username. Once entered click 'Submit'. Please ignore 'Submit and Create Crew' for now, this is explained further on in the guide.