This section of the guide will explain what custom views are and show you how to create them within the Document Management menu.
A Custom view is available in the Document Management menu and allows you to create a view that is modified from the standard view you see. You can create a custom view under any folder, however you cannot create a view that covers different types of folder, for example a view that looks at Crew Documents and General Documents. Custom views are only visible to you and cannot be shared at this point in time. 
Any views you create will be available in the 'Custom Views' folder on the left hand side of the page.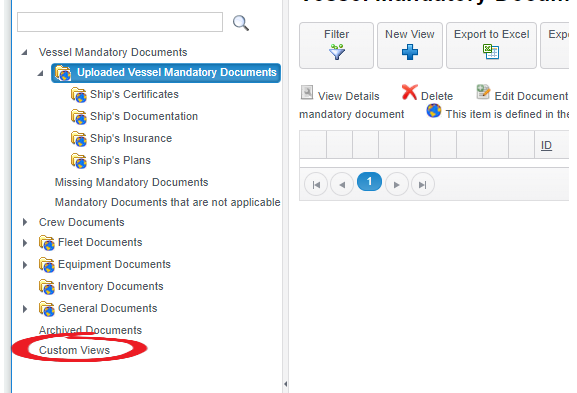 To create a custom view click on the folder you customise the view for, and then click the 'New View' icon at the top of the page. 
Pro Tip: Any folder you click to use for the custom view will automatically include all sub folders too. So if you select 'Uploaded Vessel Mandatory Documents' the view will include all the documents in the sub folders.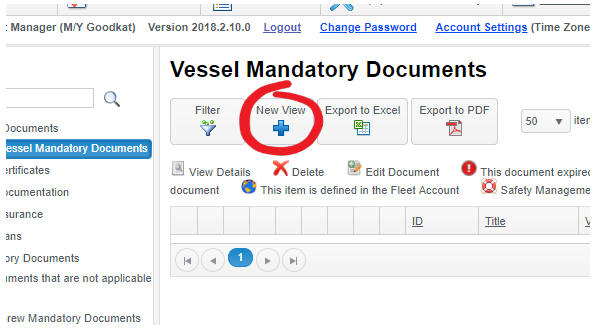 You will now be able to title your view, which will appear in the 'Custom Views' folder, write a short description and then add various conditions. Conditions are essentially a filter that you can put on a view, such as Documents that are expiring within 30 days, and you can add as many conditions as you like. You are also able to add and/or conditions.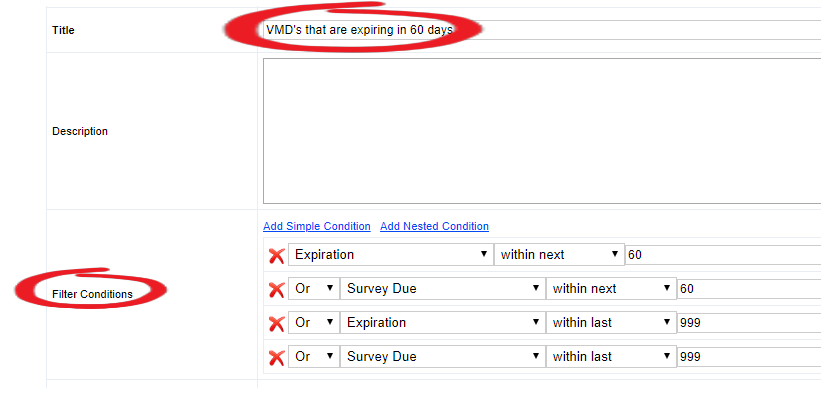 In the example above, this will show all Vessel Mandatory Documents that are expiring within 60 days or have a survey due within 60 days.
Once you have added all of your conditions you are then able to select which columns you would like to be visible in the view. You can also re-order the columns by clicking and dragging the column title up and down as necessary.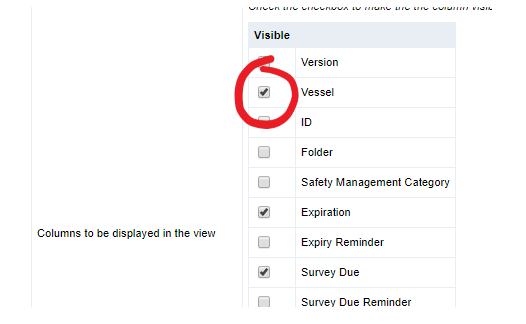 Finally you can then choose how the documents are ordered and grouped. Once selected click 'Submit'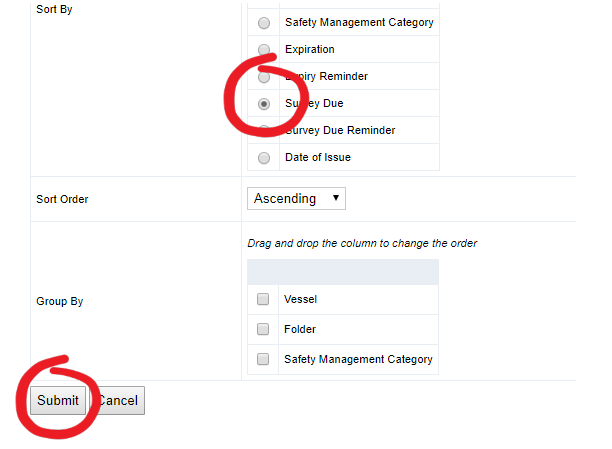 Your custom view will then be saved in the Custom Views folder