When a vessel has an offline server installed onboard, occasionally there will be conflicts when a particular item, such as a form or document, is edited in both the online and offline. 
Any time this occurs it will be flagged in our system and shown in 'System Administration' - 'Items that need to be reconciled'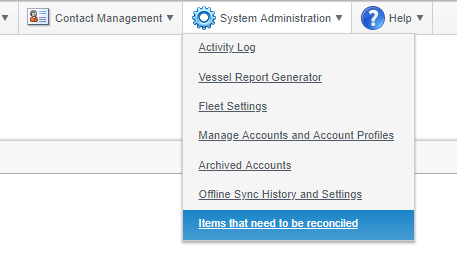 When this page loads you will be shown all the conflicts in the system and will have the opportunity to choose the item to keep.
This page should be checked periodically when at least one of your vessels has an offline server installed.