This section shows you how to run reports on all tasks in your portal. You can filter by particular vessels or by a variety of task criteria and date ranges. 
For information on how to mark tasks as complete please click here.
To run reports on tasks go to 'Tasks & Issues' - 'Task Report Generator'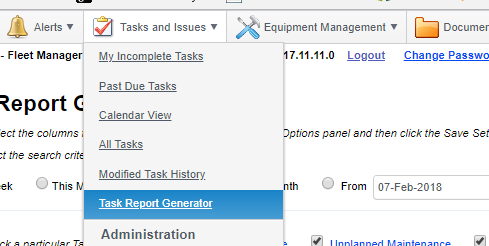 When the page loads you will be able to select from the following filters:
Date Ranges
Task Type
Vessel
Title
Status
Priority
Category
Assignee
Created By
Last modified by
Linked to Critical Equipment
If you filter options disappear at any point just click the 'Search' Button and they will reappear. Once you have set your search criteria click 'Apply'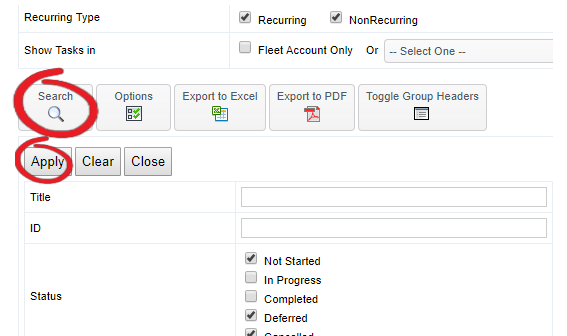 You will now be presented with a list of  tasks grouped by vessel (if applicable) and then in order of due date. You also have the option to modify the columns in the report. To do this just click the 'Options' button, check the columns you want to see and then click 'Save Settings'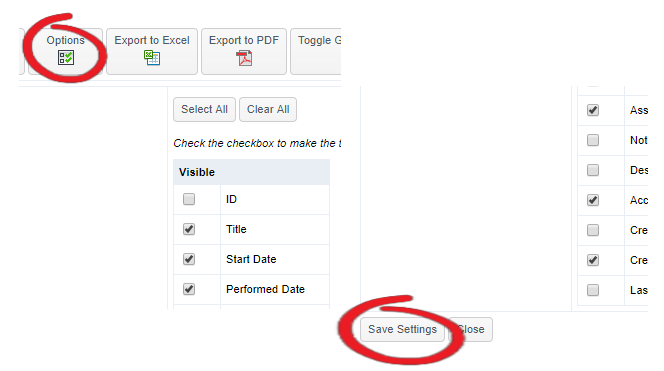 Pro Tip: You can reorder the columns by clicking on the column title and dragging and dropping to elsewhere in the list.
Pro Tip: If you find yourself always running a particular report, instead of selecting the filters each time apply the filters and then save the webpage as a favourite. This will then save all the settings for whenever you load the webpage.