This section explains how to identify any tasks have been assigned to you and how to complete them. Even though you are a company employee you may be assigned tasks relating to the operation of the Safety Management System or general company operations, as well as tasks relating to a specific vessel.
For information about creating new tasks please click here.
To see all the tasks that have been assigned to you go to 'Tasks & Issues' - 'My Incomplete Tasks'. This page will show you all tasks that have been assigned to you that are either overdue for completion or are due today. The list of tasks will be grouped by company tasks and then by vessel and then ordered by due date.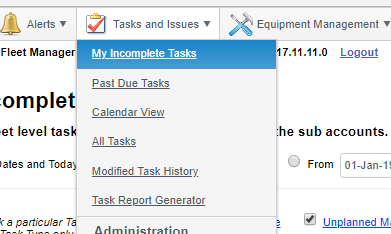 This page is useful as it will show all tasks that require immediate attention. Should you want to look into the future to see any tasks that will become due you have a variety of date filters at the top of the page. You can also use the filters just below and the 'Filter' button to search for particular tasks.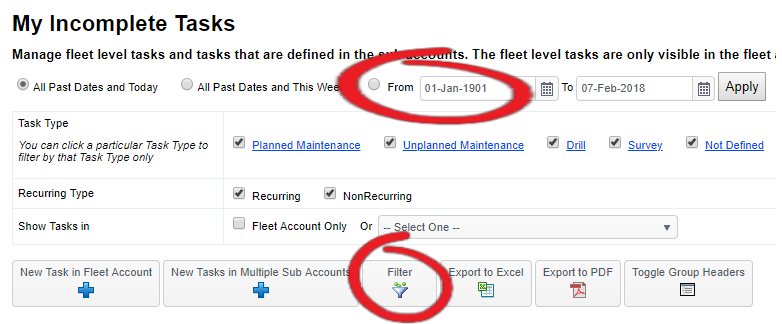 Pro Tip: If you find yourself needing a particular set of filters, instead of selecting the filters each time apply the filters and then save the webpage as a favourite. This will then save all the settings for whenever you load the webpage.