You are able to run a report that condenses the fields from multiple crewmembers profiles into a table, which can then be exported to excel. The report will group by vessel and then order by surname.
To run a report go to 'Crew and Trip Management' - 'Crew Report Generator':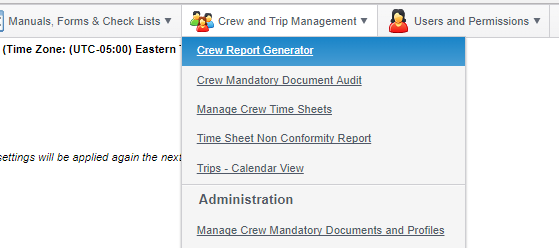 You can then set various filters on the report, such as crew position; crew status; and vessels, and then run the report by clicking 'Apply'.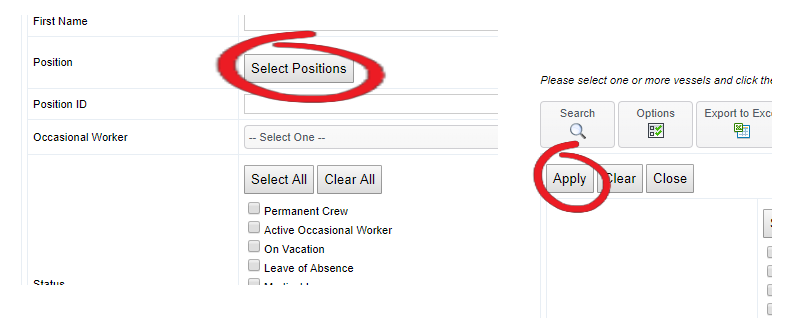 You can also further filter your search by only looking at specific categories of data, such as next of kin or financial, by clicking the 'Options' icon selecting the required options and then clicking 'Save Settings'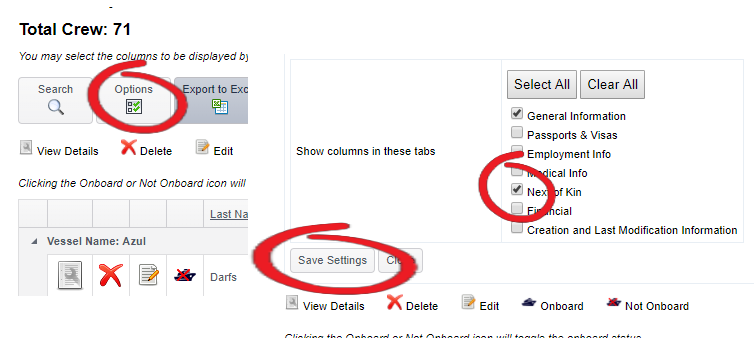 Finally, to export to excel click the 'Export to Excel' button;