Fleet Documents are external documents that have been entered onto the system by your administrators. These documents could be circulars, shipping notices, international legislation, etc.
To view your fleet documents go to 'Document Management' - 'Fleet Documents':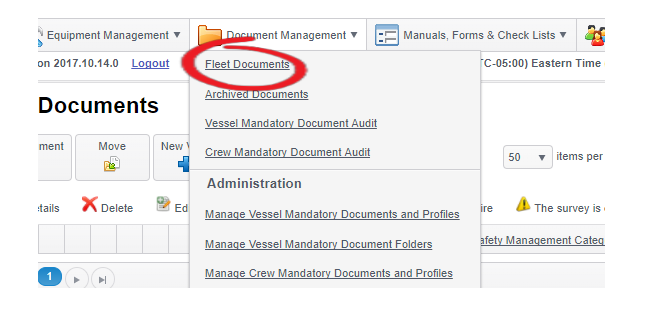 When the pages loads you will see a folder structure on the left hand side. Click on a folder to see the contents of that folder. To see all Fleet documents click the 'Show items in subfolders' check box:

Advanced Features
In this page you have the ability to create custom views, such as a view to show all fleet documents created in the past 30 days. To learn how to create a new view click here.