Summary Video 
Step By Step Instructions:
1) From the System Tray, open the Sync Client.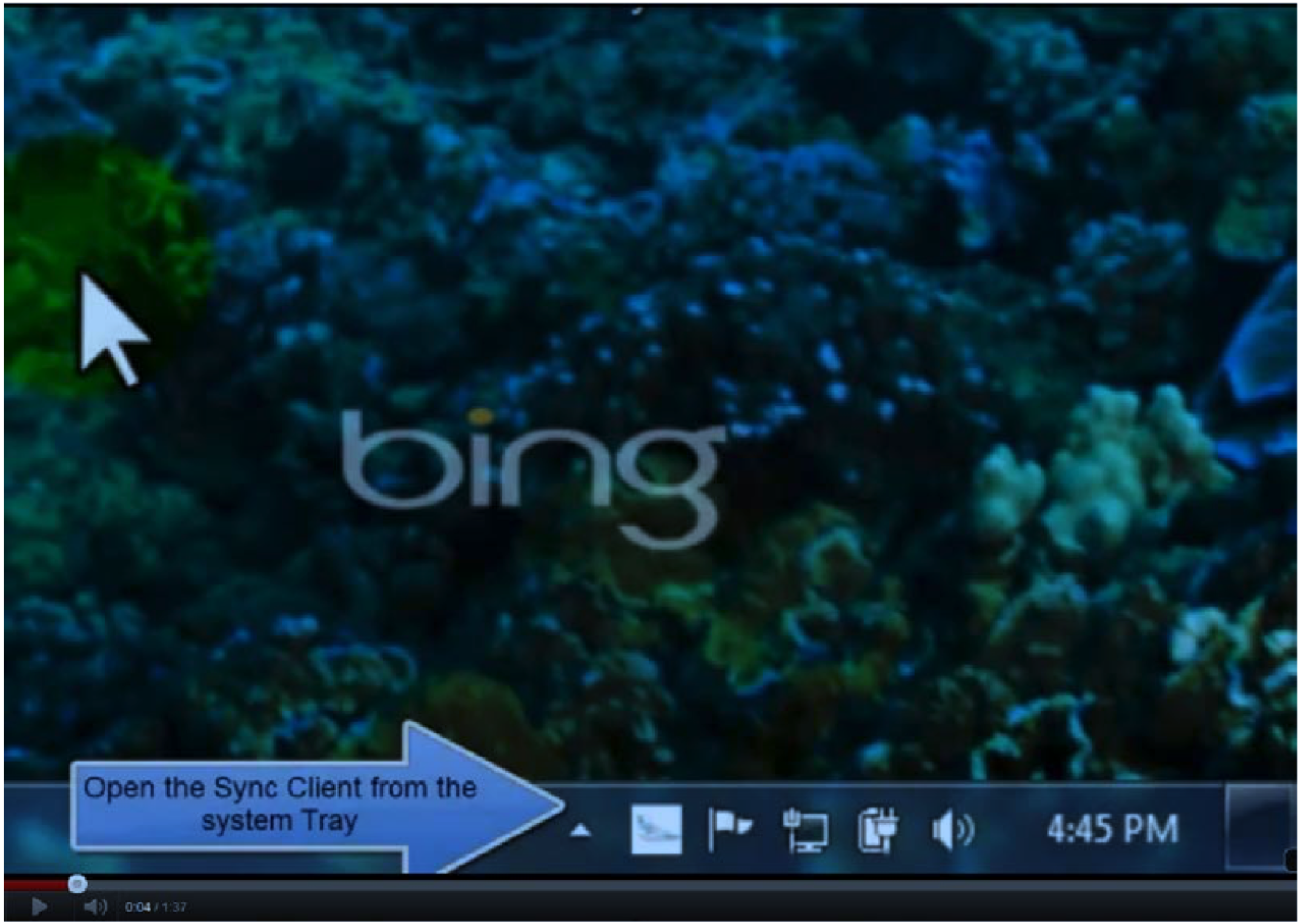 2) If the Sync Client is not running in the system tray, open it from the desktop icon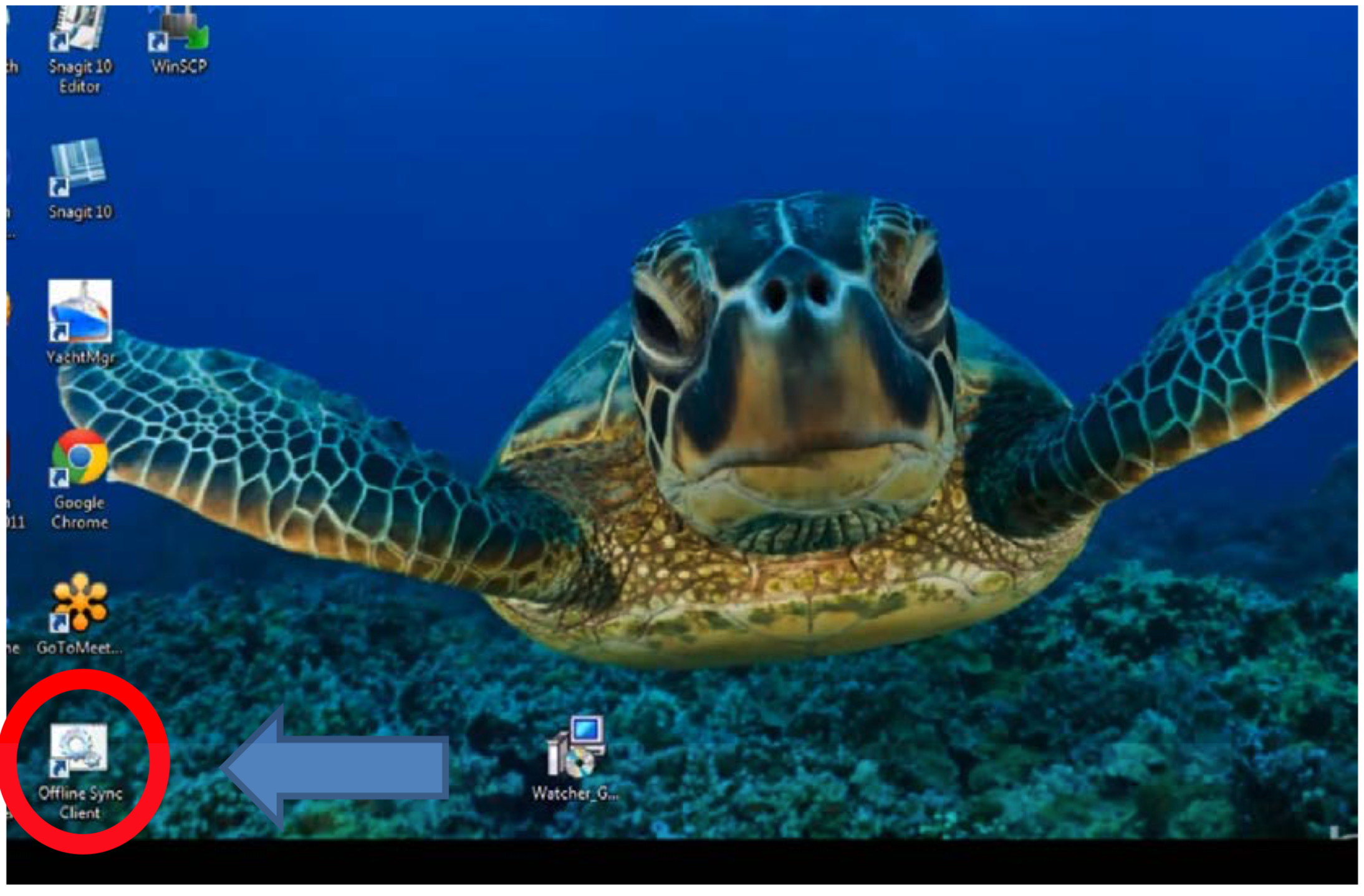 3) Once The Sync Client is opened, click on the Schedule Tab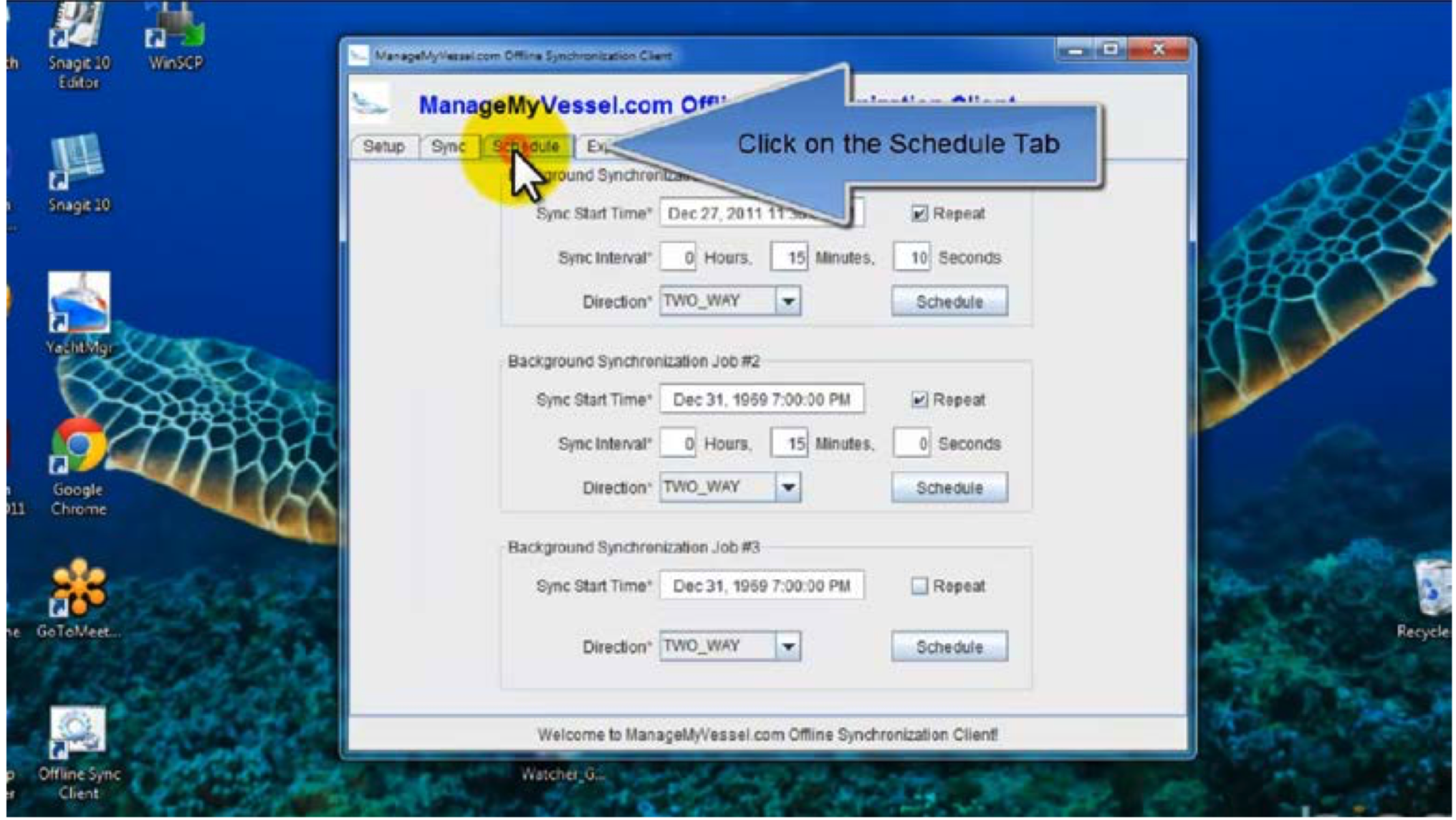 4) On the Sync Start time box, enter the date and time the Sync needs to start.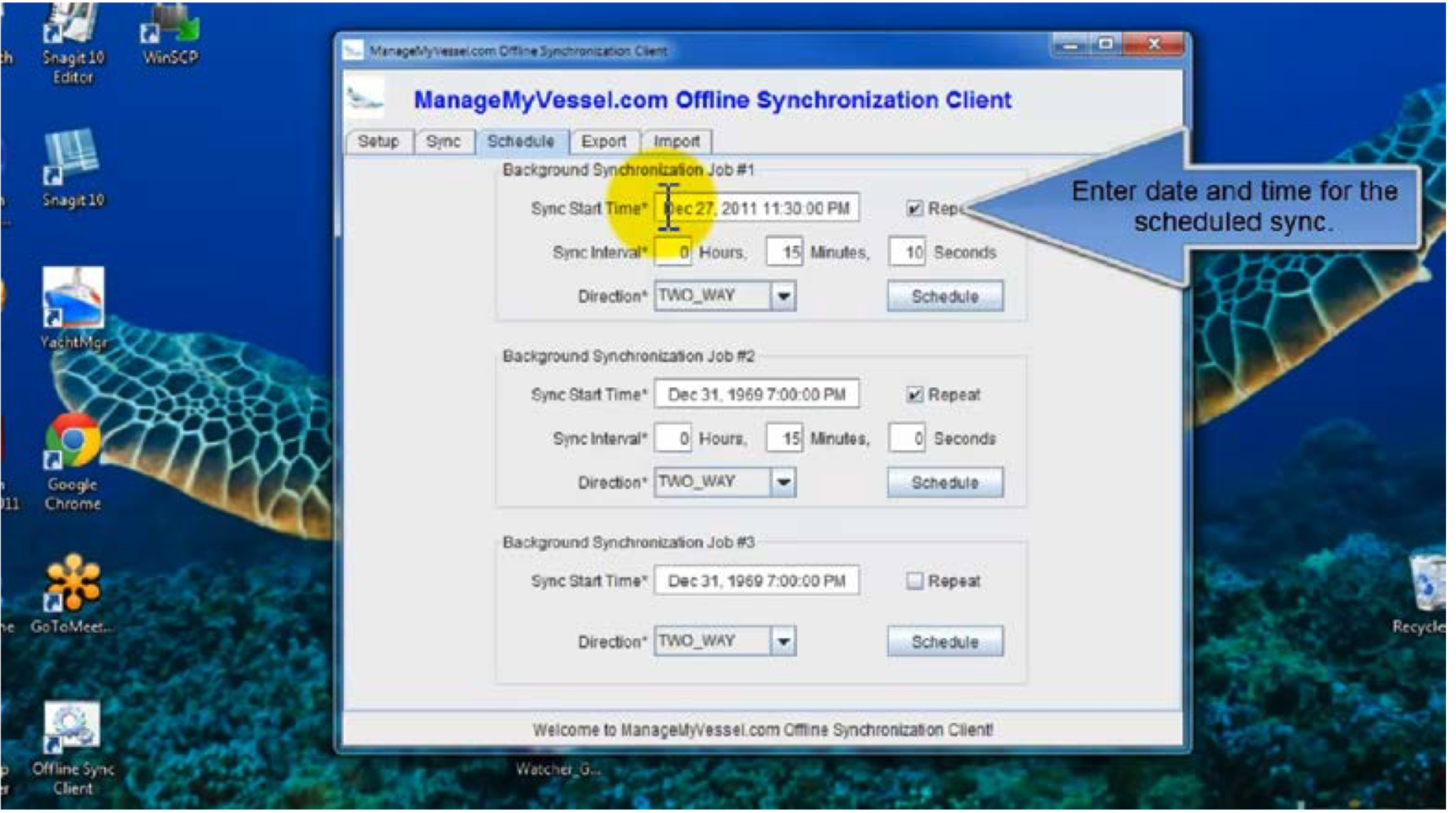 5) Enter how often a sync will be needed
6)  Click schedule when finished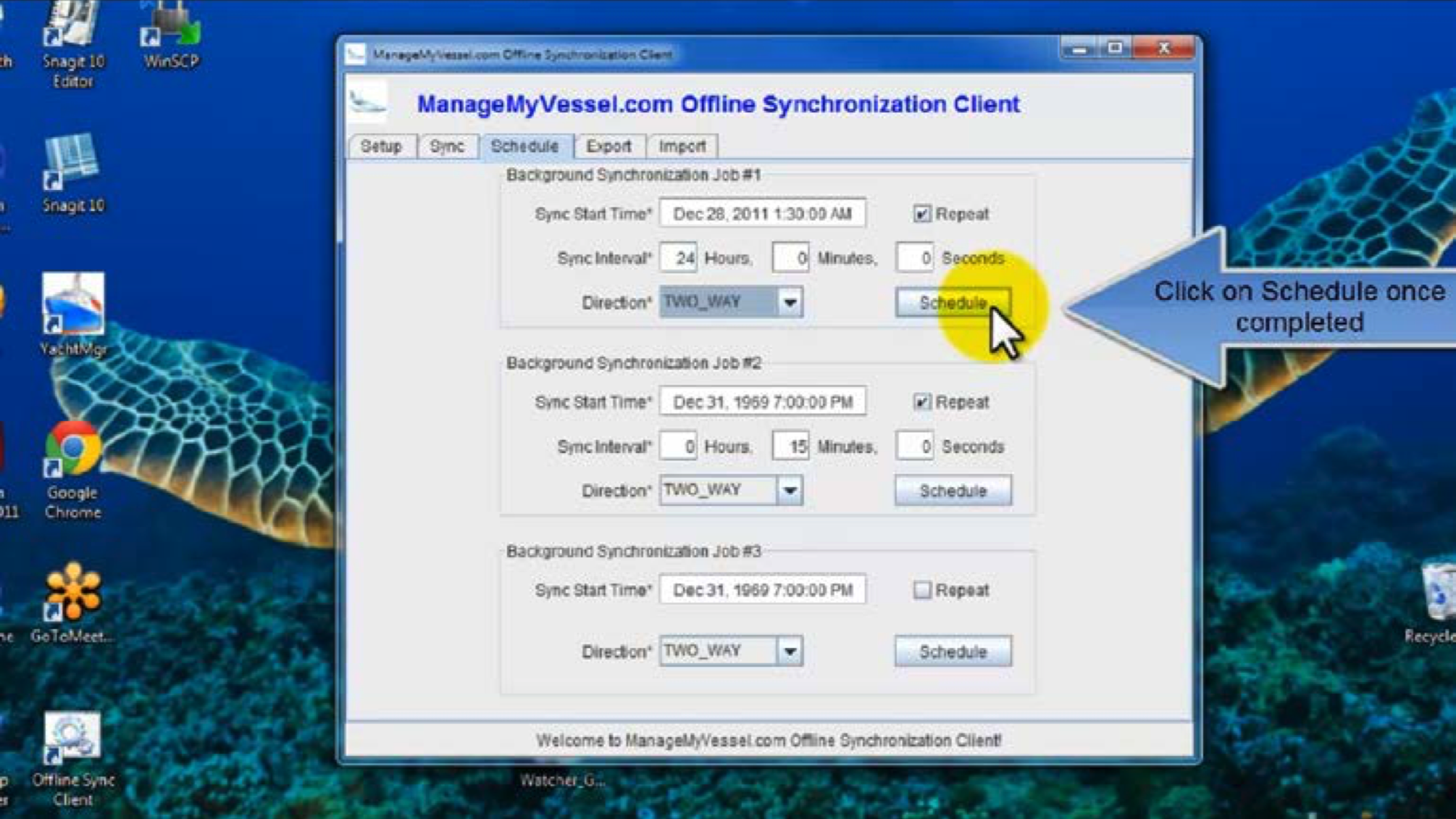 7)  Close out the Sync Client once finished. Make sure you click Run in System Tray if you want the scheduled sync to occur. If it is closed, the sync schedule will not run.